It's not easy to keeping your home in tip-top shape, and finding the perfect cleaner can be even harder. Having top-of-the-line cleaning products can make your life so much easier. Some people even like to make their own cleaning products. No matter what you use, a requirement of all household cleaning products are to have product labels. At Sticker Mountain we not only understand this, but help customers with staying in compliance on a daily basis.
The first thing that consumers look at are the cleaning product label information that is essential to their health. All the toxic chemicals inside household cleaners drive consumers to create their own cleaners. With your cleaner comes a custom household cleaning label for your product. This will give you creative freedom through our custom label design with not only your cleaning product ingredients, but also your household product label design. Here are four key components to designing your custom household cleaning labels:
It is critical for a consumer to know the active ingredients inside the cleaning solution. The consumer being aware of what is inside the product will avoid allergic reactions that may occur. Your custom labels will list the ingredients in the cleaner and the amount in it, then your customer can decide if your cleaning product will be the best fit for them and their household.
Cleaning solution directions are essential to public health. Legally labels for cleaners must include directions for product use to avoid hazardous situations. Directions encompass the product use, application, and where the product can be applied.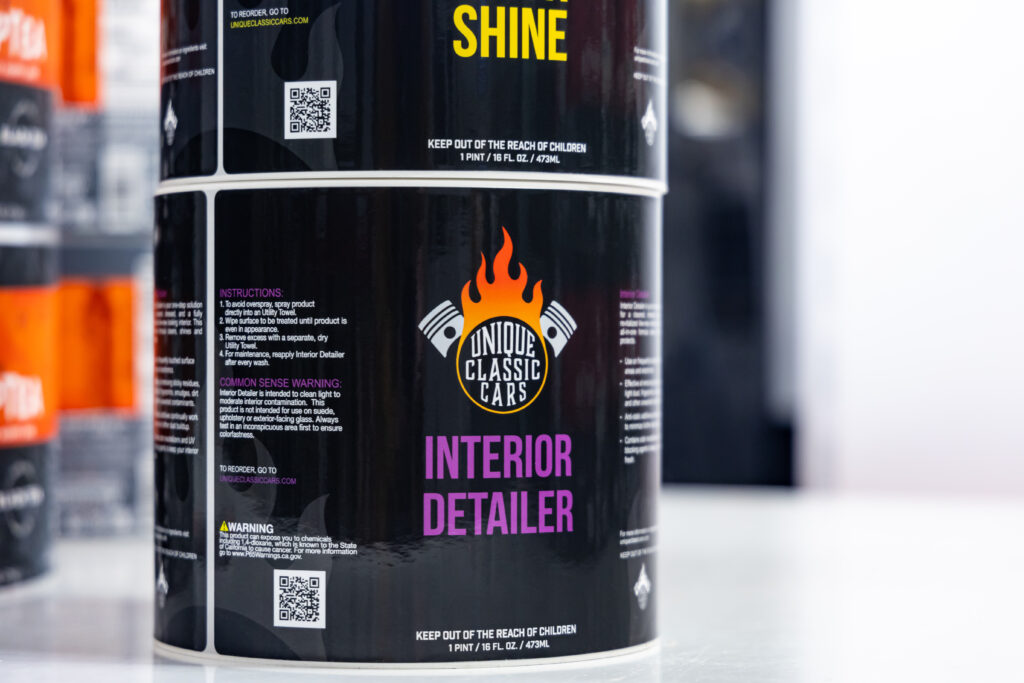 The warning label information will give the customer indications of any safety risks involved with the product. Warning labels will inform you of the intended use for the product, flammability, and irritants. Awareness of the warnings will help ensure the product is used safely. Household cleaning product-warning labels will also include information on whether the mixture is safe around children and pets.
Typically, cleaning bottle labels will include any product certifications. For example, EPA (Environmental Protection Agency), or Green Seal Label tells the buyer that the product has been tested for safety before it hit the market. Including product certification on your label will entice more people to buy your product because they know you took proper steps to ensure customer and environmental safety.
The ingredients, directions, warning labels, and product certifications ensure your consumers you have their best interest at heart. At Sticker Mountain, you will receive top-of-the-line labels and customer service. We make the household product label printing process straightforward and smooth. Sticker Mountain has a well-seasoned design team to help create your labels for cleaners. For further questions, please refer to our FAQ page on our website or contact our customer service team!
Did you know the largest ant colony ever found was 3,700 miles wide? It was found in the year 2000 in Argentina, and 33 different ant populations were found!