8 Easy Design Tips For Eye-Catching Custom Labels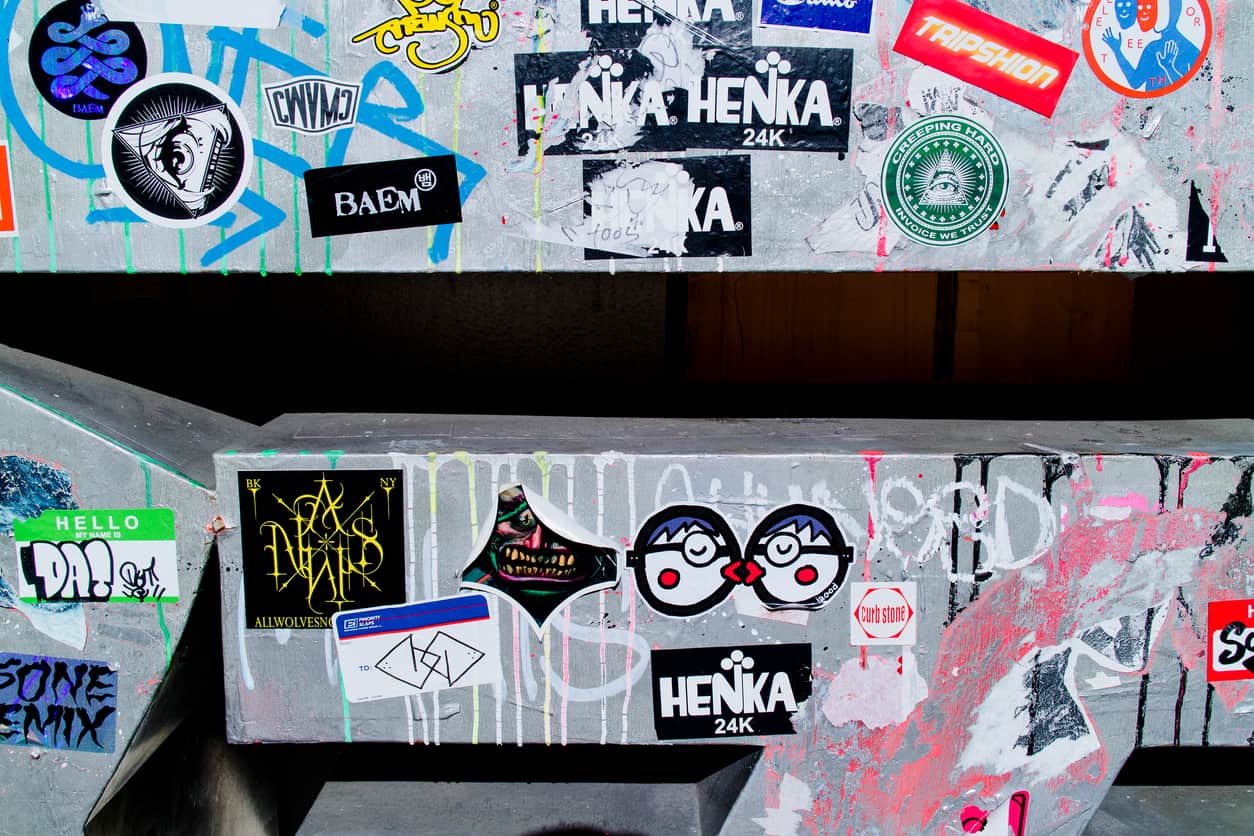 If you want people to notice your product, you need labels that pop! Creating eye-catching custom labels lets you add personality so your labels are memorable. After all, your product will be sharing shelf space with other products. Lots of other products!
You need people to notice your product amidst that crowd. A great label design might even tempt them to give your product a try. And once they've fallen in love with it, a unique label makes it easier for those customers to find it again! Plus, you can use free design tools such as Canva to create your own custom labels! Check out these 8 simple design tips for eye-catching custom labels!
1. WHIMSICAL ISN'T ALWAYS WISE
Whimsical fonts might be fun to look at – when they're laying flat! Some are hard to read even then! Can you imagine trying to read them on the curved surface of a bottle? Create a custom label font that doesn't leave potential customers guessing, and know exactly who you are and what you're offering.
2. MATCH YOUR FONT TO YOUR PRODUCT
An elegant, curvy font that looks great on a bubble bath bottle won't have quite the same effect on a car wash bottle! Your font choice should complement both the product and your logo.
3. MAKE A VISUAL IMPACT
Your graphic design, logo, font, and colors should all work together in a complementary way to make your brand stand out. None of the elements should either clash or get lost when you design a custom label.
4. CELEBRATE YOUR PRODUCT'S UNIQUENESS
Don't settle for the same colors or designs other brands use! Making unique choices will help your brand stand out from the crowd.
5. AVOID THE 'KITCHEN SINK' EFFECT
You know, the idea that "more is more"? Except it isn't when it comes to labels. 'More' just makes labels look cluttered, confused, and messy.
6. PICTURE SNOW-CAPPED MOUNTAIN PEAKS
White space is actually an important design element. Just like snow on those mountain peaks, it separates and highlights different areas so your label is easier to read. Keep this in mind when you create your custom labels.
7. SIZE MATTERS!
The size of the label needs to match the size of the product. Otherwise, things are going to look a bit awkward, and not as appealing to potential customers.
8. SO DOES PRINT QUALITY  
When people see a great label they expect a great product behind it. Quality paper, vivid color, and a fine finish indicate an equally fine product. On the other hand, a label that looks like it came off a home printer…
Create Perfect Custom Labels with the Right Partner
Fortunately, at Sticker Mountain, we offer the quality printing your labels deserve. Check us out for yourself and keep these design tips for eye-catching custom labels in mind!