No matter the industry, custom-printed labels are a sure way to stand out from the competition. Sticker Mountain gives you the best possible label for your product, regardless of your industry.
While custom labels are important for any product, each industry can have specific label printing needs and regulations. We can print on a variety of materials, to give you the perfect label for your product, without losing quality.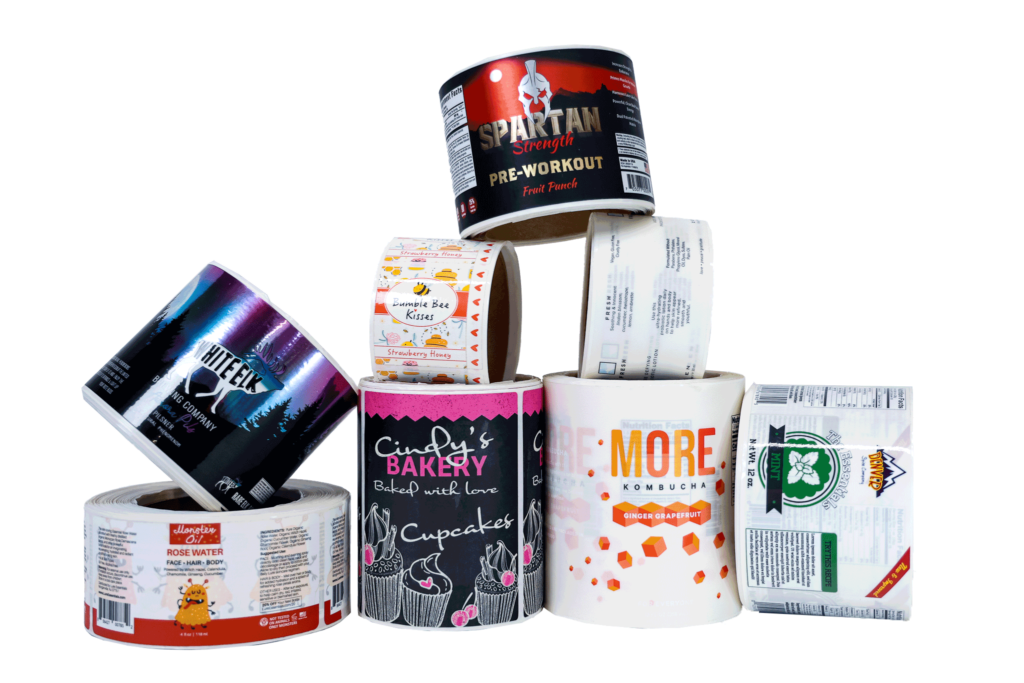 Let's get crafty with custom beer labels that will make your brewery or microbrewery drinks stand out to everyone! Creating a craft beer label that depicts your unique individualism and your brewery's tasty beer flavors is essential! Don't just make your customers want you; make them need you!
Now is the time to create a unique vision for your consumers, turning every purchase into repeat customer satisfaction. As a wine seller, your branding is what sticks in the consumer's subconscious every time they go shopping. This is achieved by designing a visionary custom wine label that the mind will never forget!
Spirits and Distillery Labels
Craft spirits are full of innovative product labels, which is why your spirit labels must differ from all the others on the shelves. Be bold and be fresh. The same goes for distillery labels; they should be made to make your product the most eye-catching on the shelf. Don't wait; make your tasty refresher pop from the shelf.
Make your food the talk of the town by ordering top-of-the-line custom food labels! Whether it's frozen or hot foods, our custom food labels are waterproof and highly durable, so there will be no peeling off! Let Sticker Mountain help make your labels for food containers pop with flavor.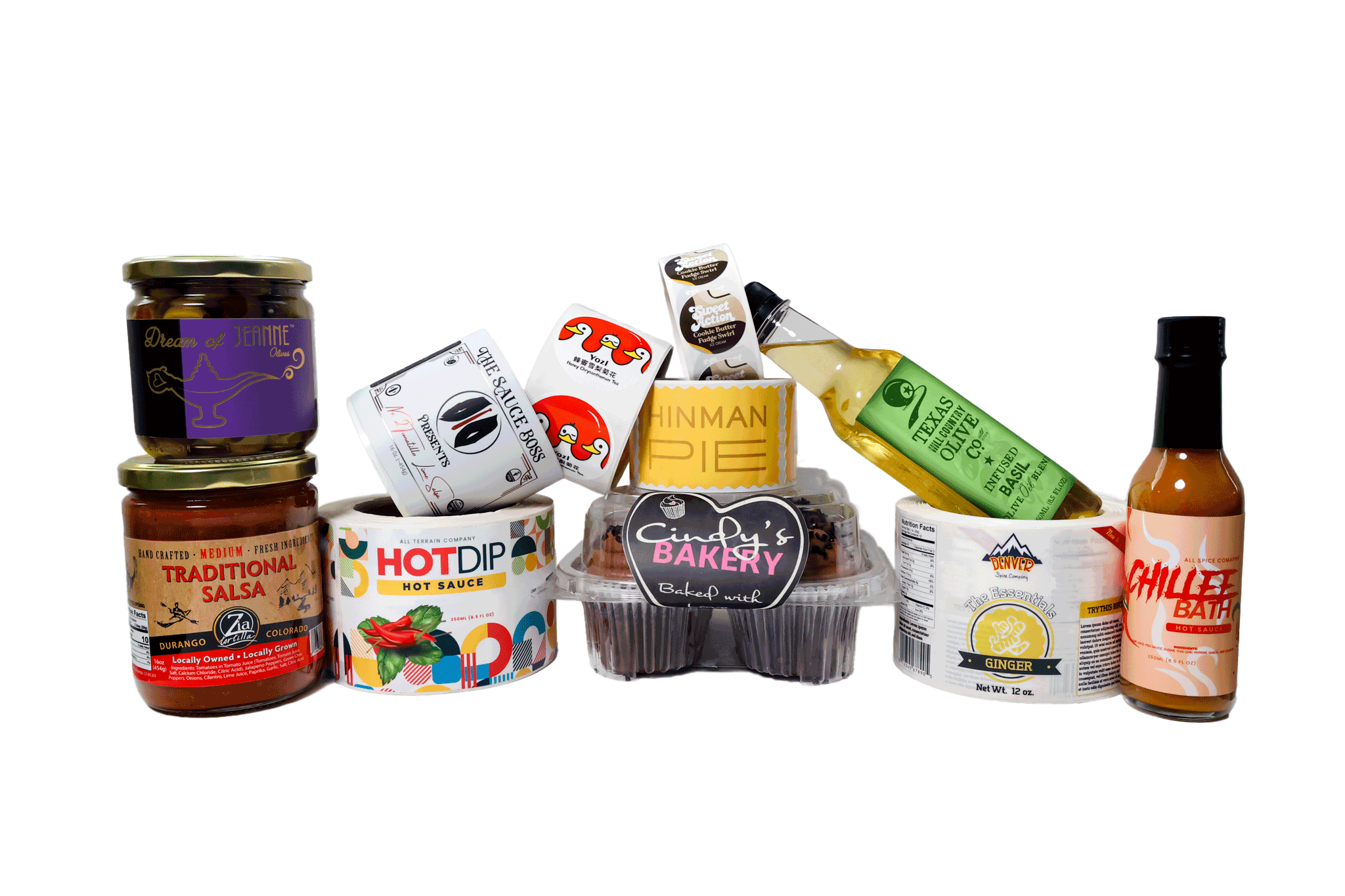 Do you wake up to a Brew-tiful morning every day? Yes, I mean wake up to a beautiful cup of coffee brewing. With Sticker Mountain, you will be waking up to the smell of morning coffee and the beautiful label custom coffee label on the bag itself.  
When browsing at the store for a type of honey, what are you looking at? The label on the bottle! For your honey business to be successful, it is essential for your honey bottle labels to be the best.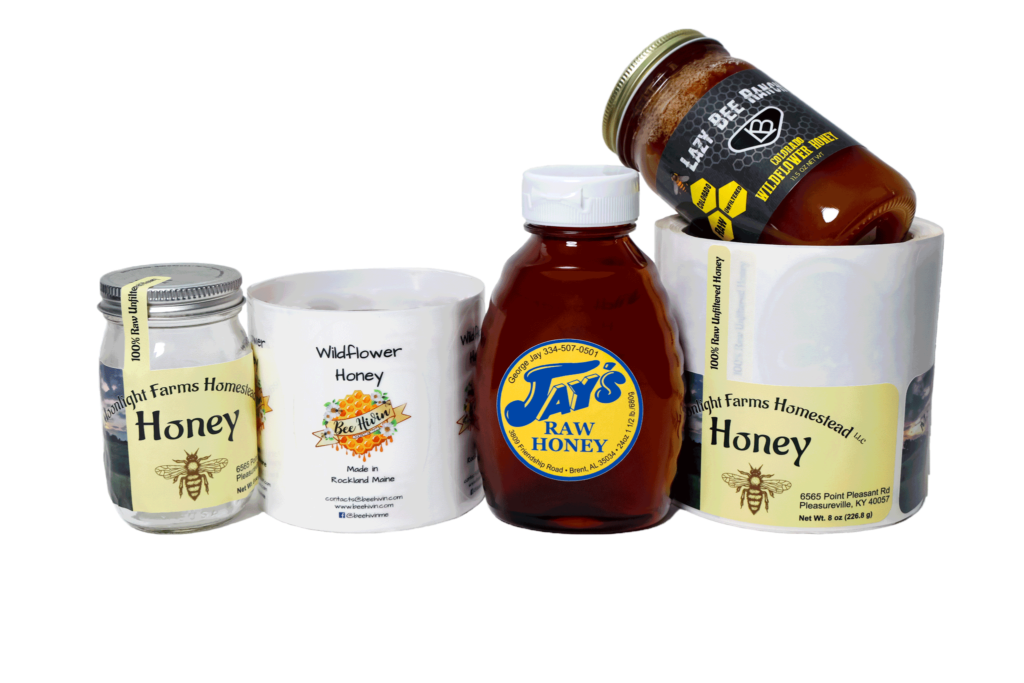 Having the proper custom CBD labels can make all the difference to your customers. How will they know your product exists if you don't have a label that stands out to them? CBD can change a person's life, so it is critical to have CBD product labels that can attract new customers and keep the ones you have happy.
Cannabis can be considered medical or recreational. Due to government regulations, label compliance is critical in the cannabis industry. Your medical cannabis labels and recreation labels must stand out from one another. Sticker Mountain's top-of-the-line art professionals can help you create a unique custom cannabis label.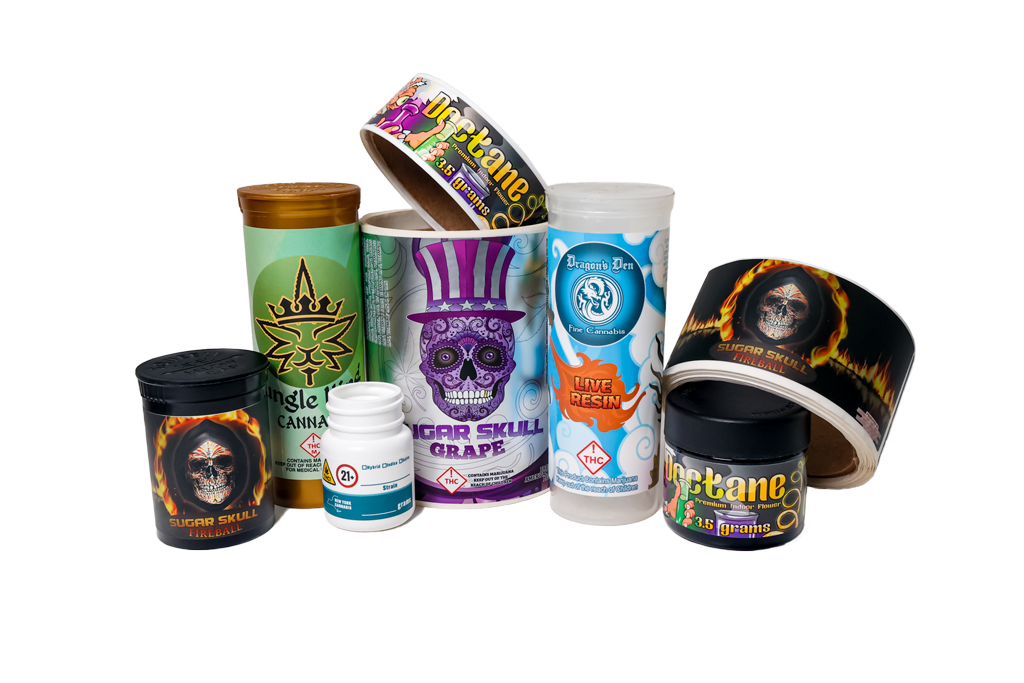 Do you feel like you finally have the right candle made, but you are missing one thing? That thing you're missing is the perfect custom candle label. Your custom candle label should represent who you are and what your candles represent. 
Beauty products are not just makeup products for your face but perfumes, hair products, lotions, anti-aging creams, etc. There are even products for men, such as beard creams, body washes, and hair products. What do all these products have in common? They all have product labels, and they all have health labels on them.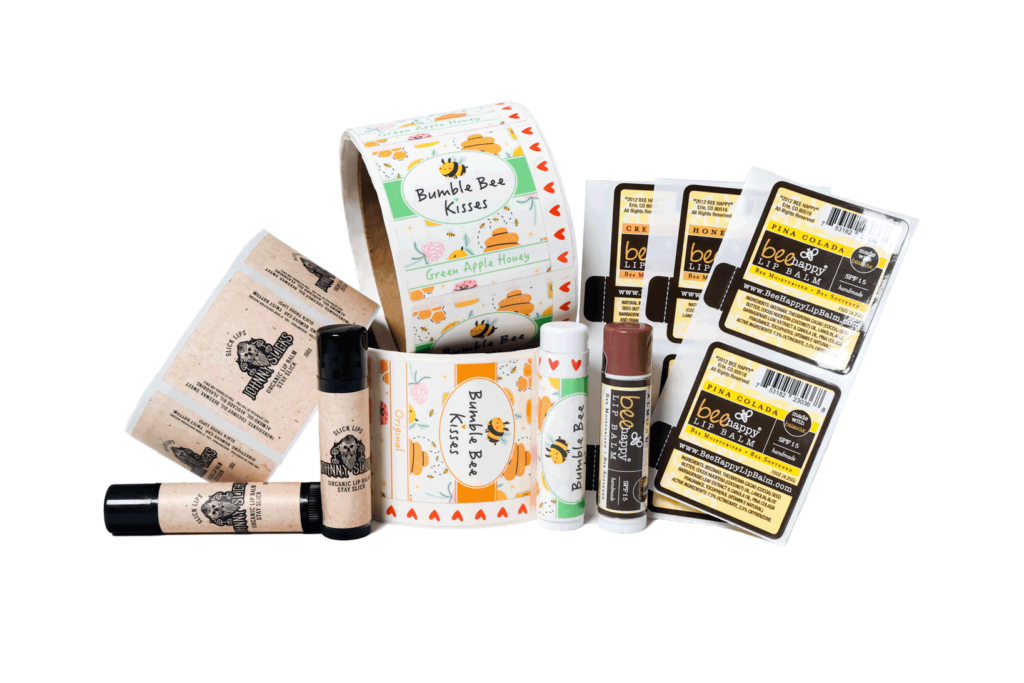 Is your lip balm the bomb? If not, then make it the best out there! Custom lip balm labels are essential to selling your product. Make your branding and design so unique that anyone will pucker their lips when they see it! Almost everyone these days carries lip balm or chapstick with them.
Are you not sure what kind of labels to use for your supplements? Your custom supplement labels provide vital product information to your buyers, so make your sicker one-of-a-kind! Make your supplement labels reach all kinds of buyers by designing the perfect custom label. Sticker Mountain is here to help provide you with supplement label designs that will help your product fly off the shelves.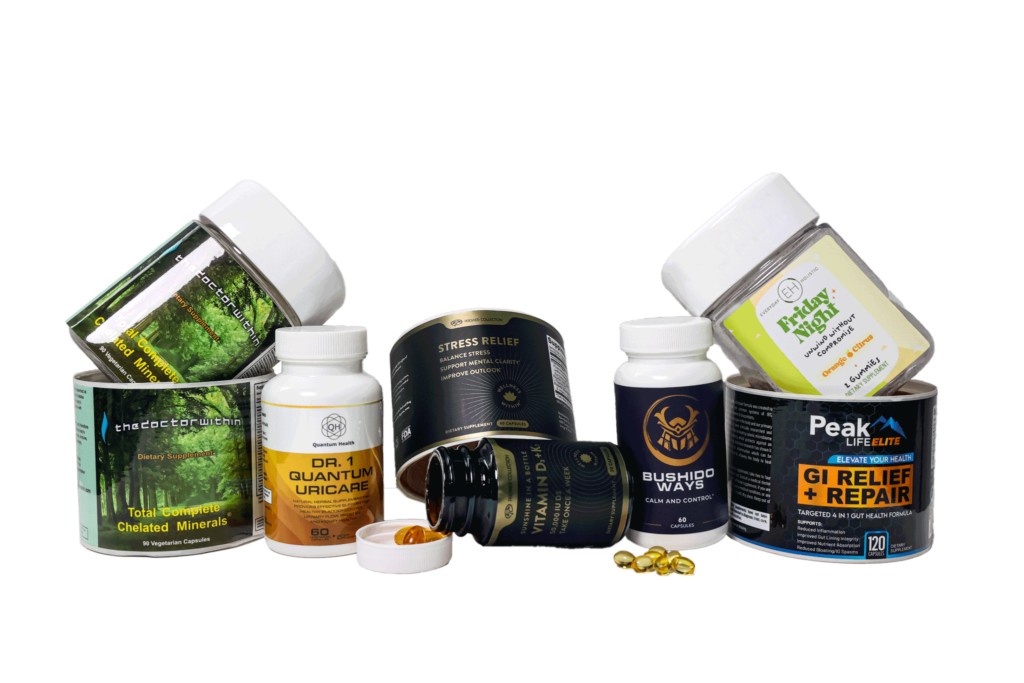 Everywhere you turn in your house, there are important things that need labels. Just start by looking under your kitchen sink or your cleaning cabinet. There are household product labels everywhere! If your company requires custom household product labels, then you are in the right place.
Chemical labels are some of the most important labels on the market today. Chemical labels include cleaning products, home and garden products, or any product with a warning or safety label. For how vital these labels are, they need to be durable chemical labels. 
Need Help Getting Started?