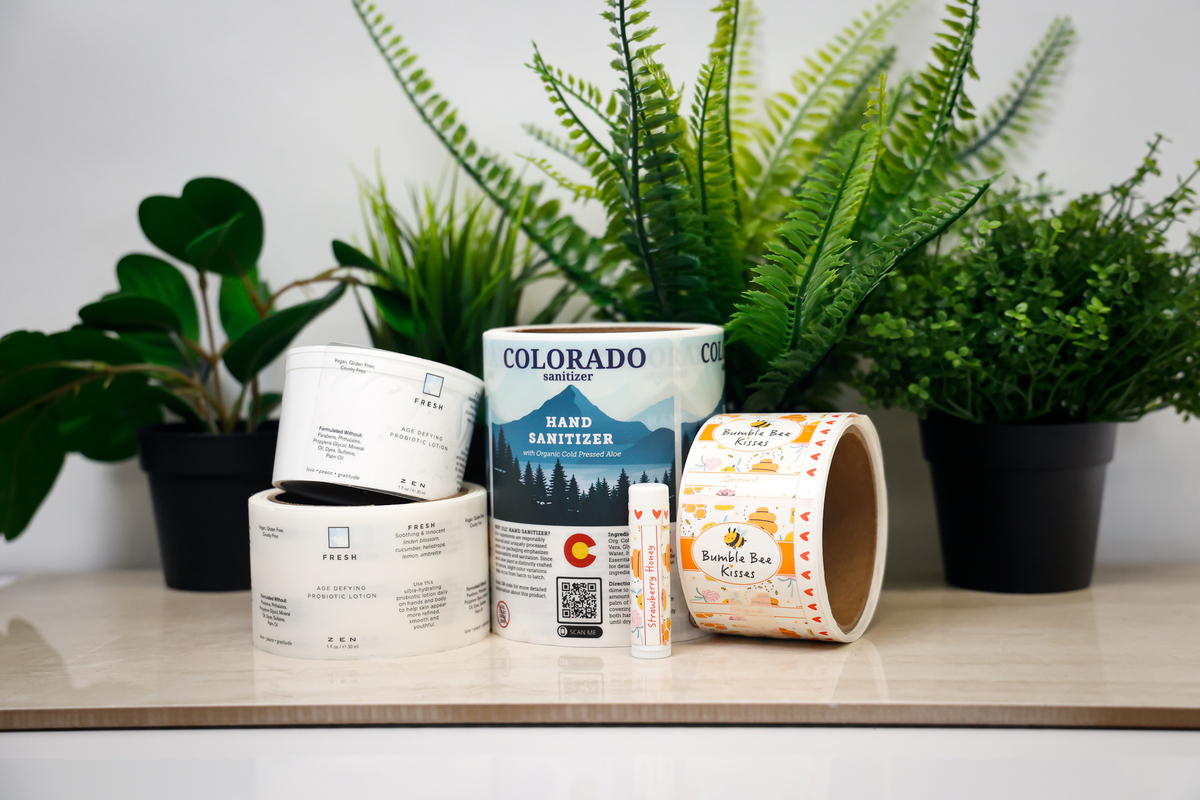 BOPP vs. Vinyl. Have you heard of either material for stickers and labels?
Are you choosing the correct material for your labels and stickers? Vinyl stickers and labels are common terms. The term is a common buzzword, but the material itself isn't used as often for product labels and promotional stickers.  Vinyl is great for wraps around cars and large windows, however, what you maybe be actually looking for is BOPP.
An Inside Look Into Vinyl
Let's dive into the details and figure out what is best for you.  Vinyl is a type of plastic that comes from a term we can recognize as PVC, evolving from crude oil and chlorine. PVC is used in construction materials and many other industrial situations. This material is very rigid and not very flexible. This material is thin and will not mold to curves very well. When cut, it creates carcinogens and releases toxins into the environment.  I oftentimes tell customers that you can smell vinyl, and if you are sensitive it can cause headaches from all the chemicals.  Vinyl is great for flooring, vehicle wraps, and large windows or sidings but what you may really be looking for in regards to your product labels or bumper stickers is BOPP.  BOPP is short for Biaxially Oriented Polypropylene.  BOPP labels are extremely durable and are waterproof and oil resistant.
Everything You Need To Know About BOPP
One of the best features of using BOPP and why we use it here at Sticker Mountain is because it is flexible, durable, and cost-effective as well as it will mold to most applications.  BOPP also has a special feature to it when applying it to your products. If you quickly placed it and need to pick it back up you can reposition it molding to your specific containers.  Over the next 24 hour period, BOPP will adhere to the surface, thus making it strong, waterproof, and durable for most harsh environments. BOPP will also accept our eco-friendly inks and leave the image looking more vibrant. Oh wait…the best is yet to come.  BOPP is much more cost-effective. Vinyl is expensive and BOPP will save you money. So make sure if you are ordering labels or stickers, that you are using BOPP. It has many advantages, it prints better, adheres better, is flexible, and saves you money.