Brand New: The Digital Embellishing Machine
Tis the season for something new! Sticker Mountain welcomes a new member to the crew, the new Digital Embellishing Machine. This enormous machinery offers digital embellishing to your custom label orders. How is this machine different from others? What does it mean to get your custom Label embellished? Well, good news! Throughout this blog and the following few blogs, we will be filling you in on the fantastic features of the Digital Embellishing Machine.
What is Digital Embellishment?
First, we want to tell you about the machine itself. Our new digital embellisher is considered a finisher. It eliminates analog embellishments and provides more modern features for our customers as well as us. There are currently only four digital embellishing machines in the United States, and Sticker Mountain has one of them! Here at Sticker Mountain, we are dedicated to providing our customers with the best and most unique custom labels. Without a doubt, you will not be able to find these unique custom labels just anywhere, especially with our pricing.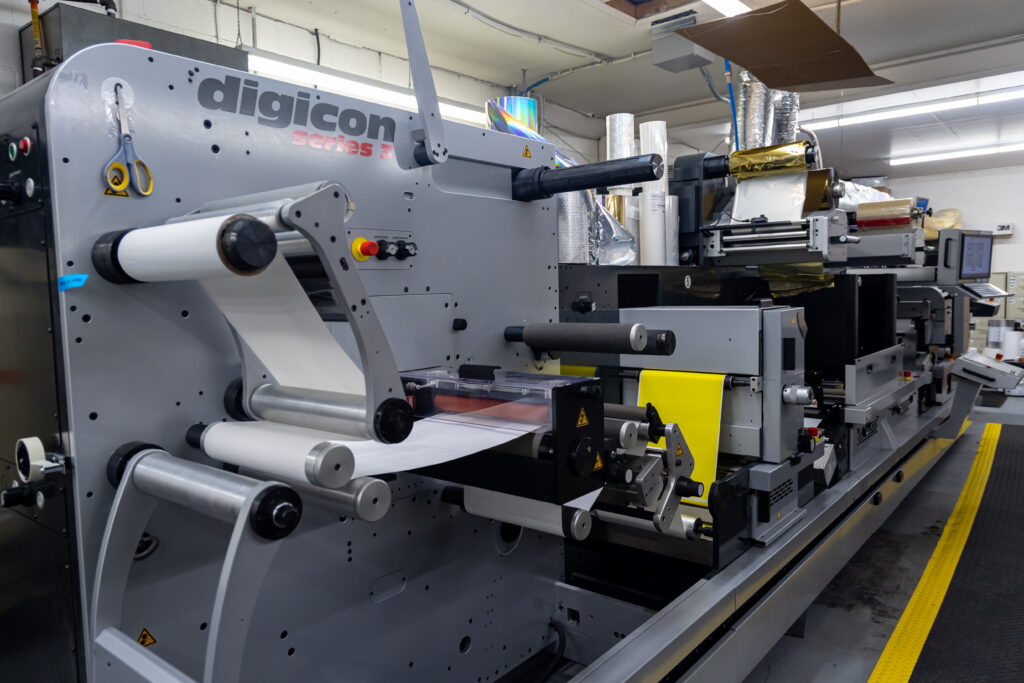 One of the main benefits of digital embellishing technology is eliminating plates that generally go onto the printing machines. The machine embellishments include foil and holographs, spot UV effects, and soft-touch matte lamination. The analog process is replaced by innovative technology within the machine, making those challenges no longer a hurdle. 
The analog process includes screens and plates needing to be mounted and stored. Plus the price of getting something custom, making sure it's clean and registration is perfect for every single print; it's a lot to consider and maintain. 
Our new digital machine saves time on overall production time, plus saves you money on tooling, materials and setup. The approval process is remarkably fast and efficient, with on-the-spot proofing allowing you creative control with your custom label, all while building a trusting and loyal relationship.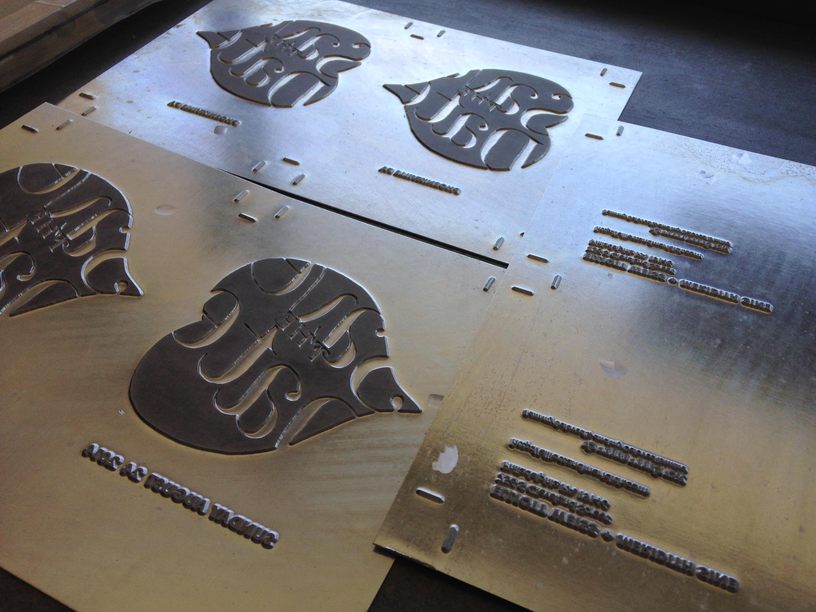 Explore Your Creative Freedom
This innovative technology allows graphic artists more creative freedom when creating your product artwork. It also allows you to make your dreams a reality. This technique will allow your custom label designs to have a premium look without the premium price.
Take an olive oil company, for example. Imagine a label with spot uv added to key areas of the design that create an authentic and irresistible experience. With this machine, the sky is the limit. Custom labels are hitting a new level of modern efficiency. It has combined all the essential components into one machine allowing product labels to be designed like never before. 
You can make your custom labels the monument of your company by creating an artistic masterpiece for your products. At this time, each creatively embellished custom label will be finished in either gloss or matte lamination securing your one-of-kind label to its destination. If you're looking for an even more decadent experience for your customers, we have added soft-touch matte lamination to our lineup, to give you a velvety soft texture to your labels, that is still durable and waterproof!
There's Plenty More Where That Came From!
We'll feature more blogs and videos explaining all the great things our Digital Embellishing machine does. Here are a few things you can look forward to learning about:
Embellishments: What exactly they are and why they are a turning point for the industry.
Foils: What foils are and what they do to your custom label. You will also get a glimpse into how they will boost your product sales.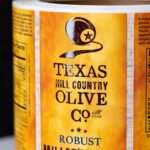 Spot UV: What Spot UV is and how it can make your custom labels have special effects that nobody else can.
Soft Touch Matte Lamination: This blog will inform you about the benefits of soft-touch matte lamination for your products.
Now that you know about Sticker Mountain's new innovative technology, you can begin your orders today! For further questions, refer to our FAQ page or our YouTube Channel. 
We are here to help!
Did you know the Rocky Mountain National Park has the highest paved road and continued paved road in North America? The name is Trail Ridge Road, at a whopping 12,183 feet above sea level.