Custom Water Bottle Labels For Special Events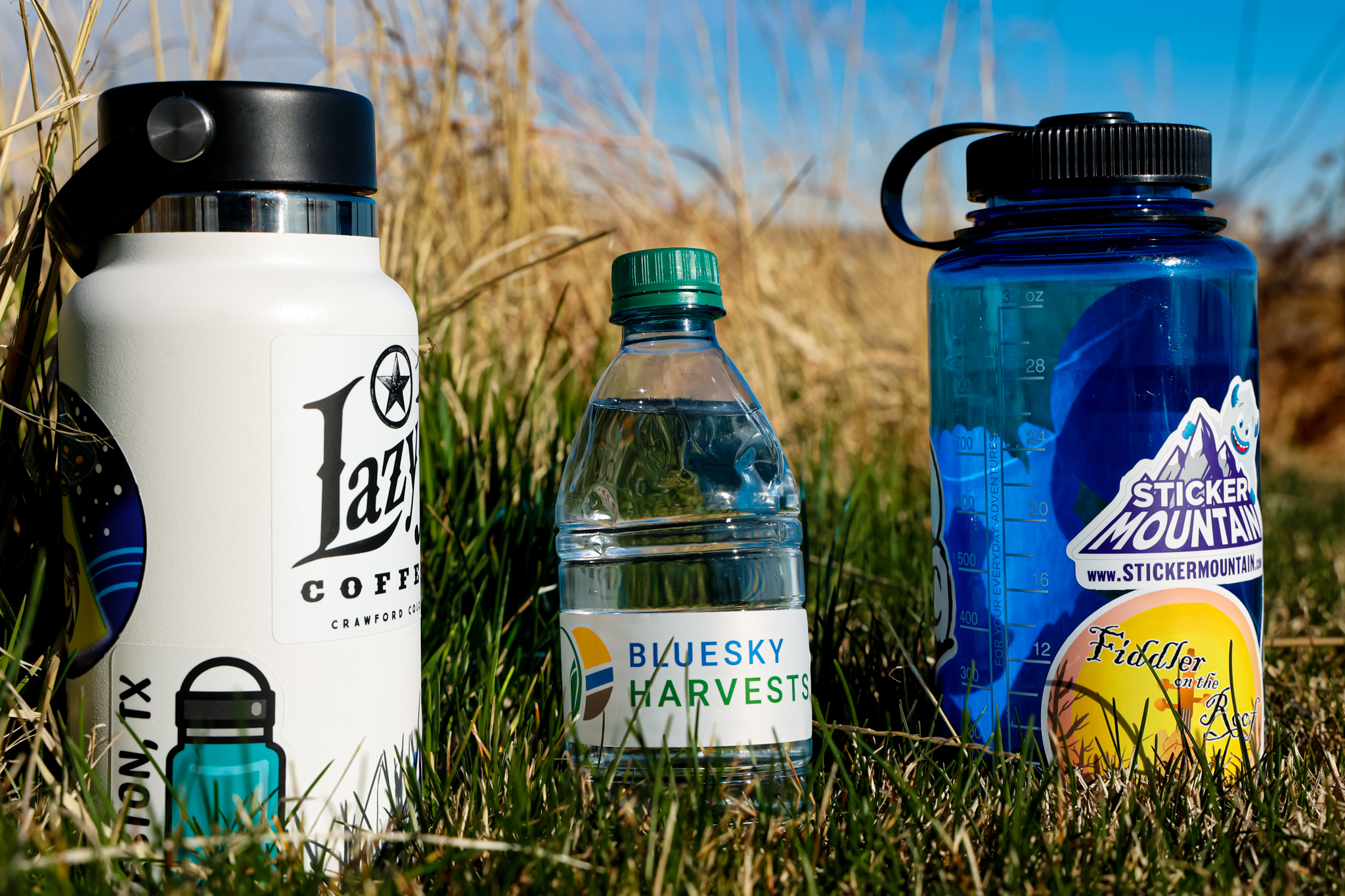 What is the most common yet least thought of beverage in the world? You got it! It's water! With hot summer days around the corner, get hydrated in style! Let Sticker Mountain help get your feet wet. Customize your own water bottle labels! You can use custom water bottle labels for a variety of reasons. Here are a few essential factors when determining your label. 
What is your goal for ordering custom water bottle labels?

Determine the number of labels needed

Picking label material for your bottle

How to order your custom labels
What is Your Design Goal?
It is essential to determine what your water bottle label will be used for when choosing your label design. The fun part about this is you can choose whatever you want! Let's splash around with a few ideas!
Create custom water bottle labels for a sporting event. Make labels for the whole team by putting the team colors, name, and logo on the label. For example, if you have a child on a local soccer team and their name is the Grizzlies with team colors of brown, black, and white, then make a fierce label with a grizzly bear incorporating all their team colors. Now the team has water bottles with their team logo!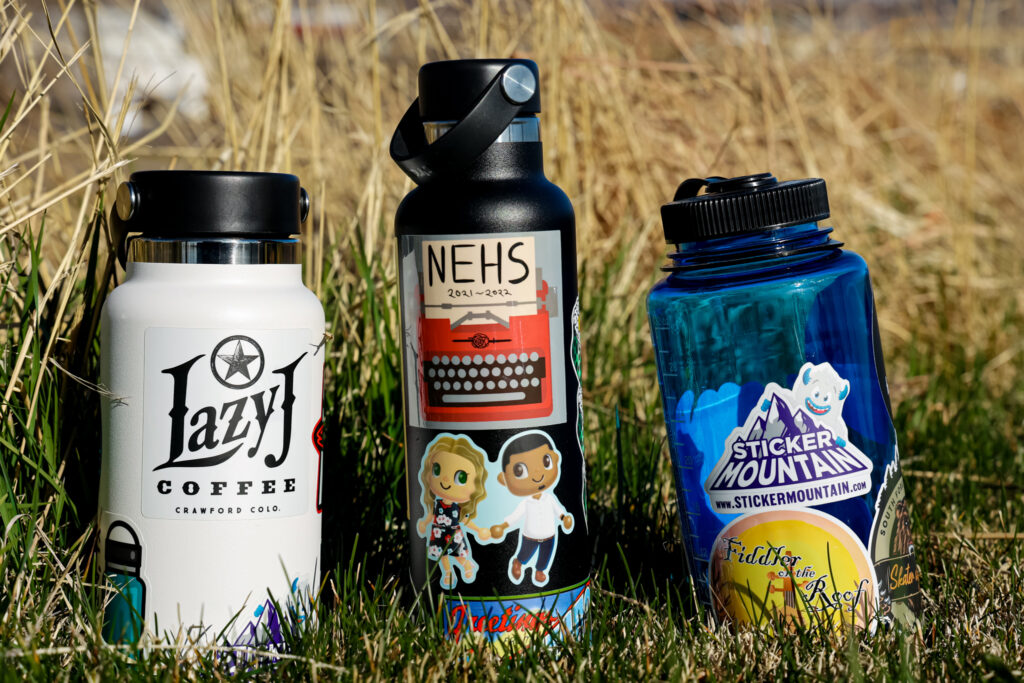 Offer water bottles with customized labels at a wedding, birthday, or any event of your choice. Weddings are an excellent place for the bride and groom to offer the guests complimentary water bottles customized with their name and date. Birthdays are another great place to customize labels for water. For example, put the birthday boy or girl's name on it or even create a design to match the party's theme. No matter what age you are turning, whether it's two years old or 50 years old, create a custom design that represents you!
On the other hand, if your goal is more business-related, offer complimentary water with a custom water bottle label with your company's logo. Water is consumed so much throughout the day that your company logo will be everywhere! It is a great way to promote your product or business. 
But It Doesn't End There!
Show your hobbies and interests by customizing water bottle stickers to place on your favorite hydration cylinder. Into mountain climbing? Customize your sticker to show off the peaks you have summited. Love fishing? Create a sticker to take your favorite catch everywhere on your favorite water bottle. Represent your business or your personality with custom labels or stickers.
After determining your design goal, you will next decide how many labels or stickers to order. One important tip is you can always order more! 
However, this part is merely a personal decision. You will want to order enough water bottle labels for a wedding or birthday party event to satisfy each guest. It may be a better route for you to order in bulk from a business standpoint.
When it comes to your personal hobbies and interests, ensure that you order enough custom labels or stickers to put on all your current and future water bottles. 
What Paper To Use for Custom Water Bottle Labels
The best paper for custom water bottle stickers or labels is BOPP, which stands for Biaxially Oriented Polypropylene. A few fun facts about BOPP are it's environmentally friendly and highly cost-effective. 
It can go on a lot of packaging, which in this case, water bottles would be your product. BOPP also has a repositionable time frame, which means if you don't position it straight, you can lift it and make it straight. Once the label or sticker is correctly placed, after 24 hours, it is sealed to your water bottle and becomes waterproof and oil resistant. If you're looking for a highly durable label or sticker, BOPP is the way to go. 
If you would like to see more about Sticker Mountain paper products, click on this link and subscribe to our YouTube page!
 Let Sticker Mountain be your guide to custom water bottle labels and stickers and keep you hydrated in style! Our online ordering provides guides to help you determine label measurements and other needs. Our Sticker Mountain customer service team is here to help if you get stuck during the ordering process. Get started on your order today! 
Random Fact of the Day: 
Did you know the average household in the U.S. uses an average of 50 gallons of water per day?