How to Make Quality Food Labels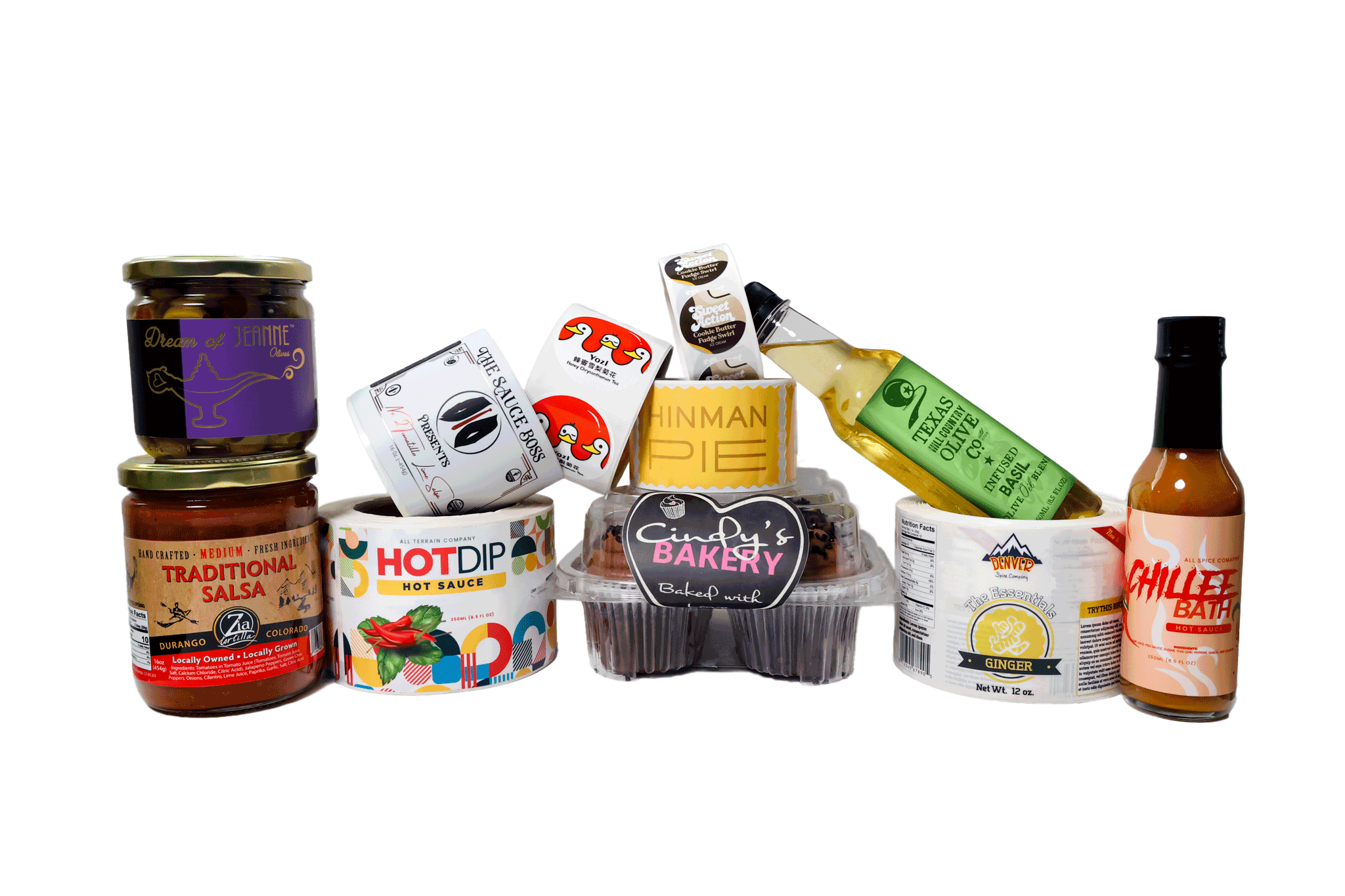 The food industry is no stranger to Sticker Mountain. We produce thousands of labels for numerous food companies. It's our pleasure to create labels that look good enough to eat! For instance, a quality food label is often more than just the representation of the product, moreover it includes the ingredients and warning labels. Above all, make your food the talk of the town by ordering top-of-the-line food labels! Our custom food labels are waterproof and highly durable, whether frozen or hot foods.
What Should Be Included in my Quality Food Labels?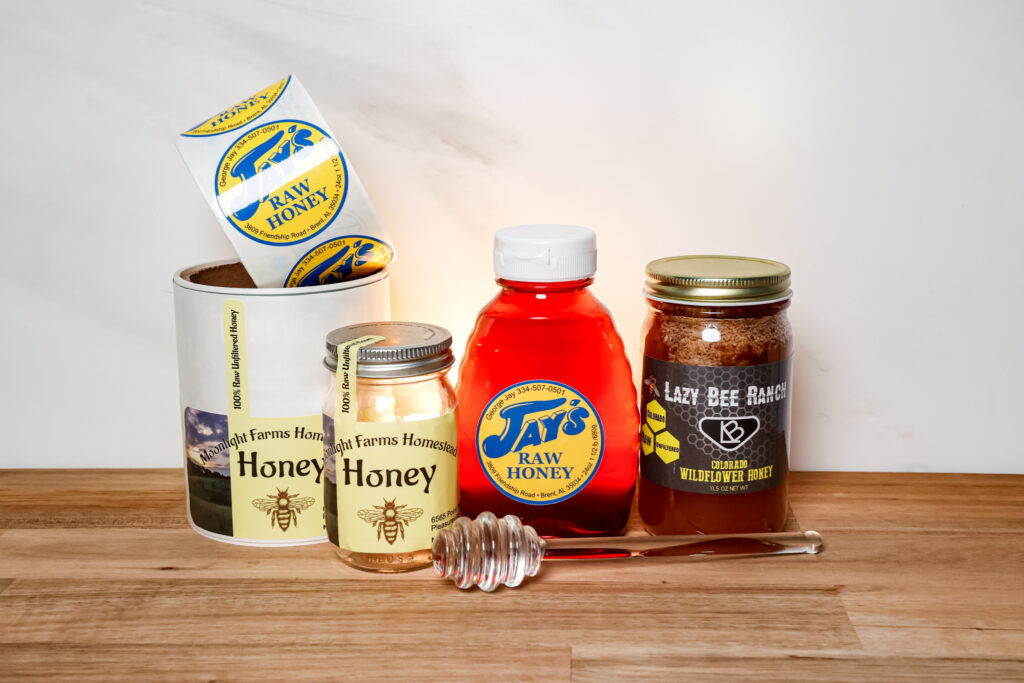 There are many questions out there regarding custom food labels. Some of them are:
Quality food labels are the communicator between the seller and the buyer. The front label attracts the customer to your product, while another label communicates valuable information regarding ingredients. Additionally, the packaging of your product is essential to first impressions. That is to say, creating mouthwatering custom food labels is the key to increasing sales. 
On the other hand, it's required to follow FDA regulations. A few things you need on your food label are: 
FDA Food Label Regulations:
Finding out what the FDA food regulations are for your industry is the business owner's responsibility. Meeting industry standards and regulations builds trust with your consumers. Industry standards and FDA regulations have different standards per industry; for example, hot sauce labels may have other requirements than meat packaging labels. It is not a one size fits all. However, here is a small list of the typical requirements that MUST be present on your food labels:
Location, Location, Location
Believe it or not, your labels also have different positioning requirements. There are usually three labels for your product. 
place manufacturer where the product is made. The company name, city, state, and zip code are required on the label. Next, you must include a contact number for customer service questions.
what your product is used for and how it is used will go on the left display label. This is where your company's origination is shown. This is where your social media status will be. Tell your customers if you are on Instagram, Facebook, and many more!
It can get confusing when you learn how to make your food label. Now you know more about FDA requirements and industry standards so you can move forward to creating your label. Although it is imperative to follow these rules, making your label vibrant, fun, and attractive is just as important to attract new customers! 
At Sticker Mountain, we encourage you to show your voice through the label design. If you need a design or band message, our graphic artist professionals will assist you through the process. Start your order today! If you have questions, please refer to our FAQ page, or contact us with any questions you have.
Did you know that one orange has 92 percent of the recommended daily amount of vitamin C? Also, oranges are highly disease resistant. Statically more oranges are killed by a single lightning strike than by a plant-type disease.