Making Custom Cosmetic Labels
The beauty industry is an industry with no bounds, and is growing daily. Social media plays a massive factor in beauty products; there's TikTok, Instagram, Facebook, and many more. Apps like these encourage women to try different makeup styles and brands. Beauty products are not just makeup products for your face but for skin care as well such as perfumes, hair products, lotions, anti-aging creams, etc. There are even products aimed toward men, such as beard oils, body washes, and hair products. What do all these products have in common? They all have labels on them.
What you need to know when making cosmetic labels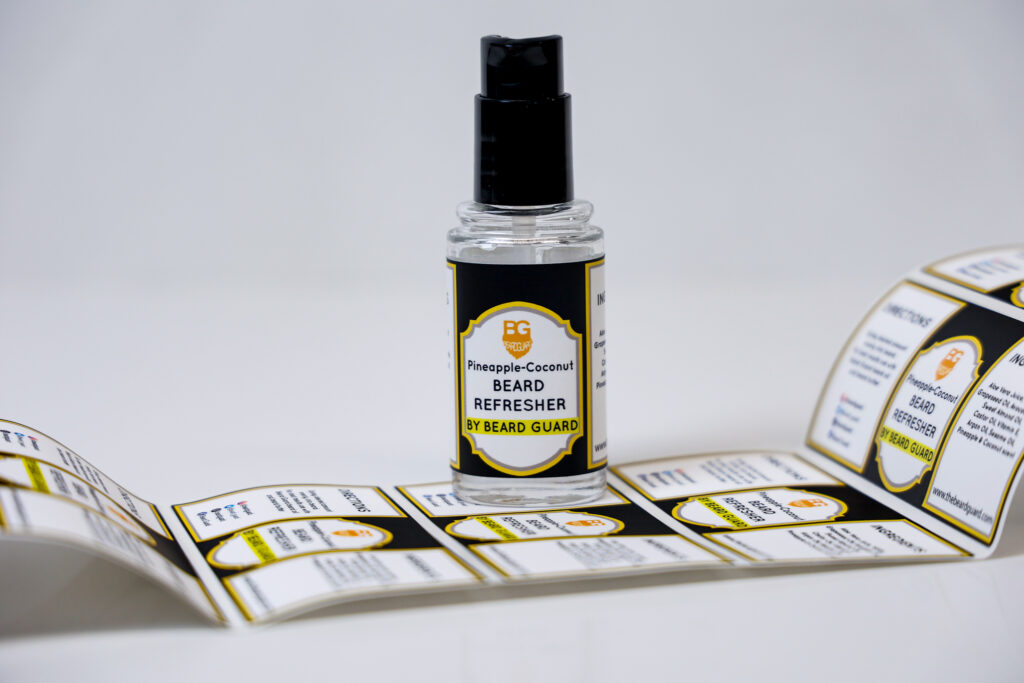 It's essential to label your products correctly. Properly labeled beauty products will make your customer aware of warnings and aware of the ingredients. Creative beauty labels can add attraction to your product, and if you are making homemade products, your cosmetic label can add professionalism while standing out. Below are a few ideas of what you need to know to make custom cosmetic labels:
Determine the size and shape of your cosmetic label
 You can order your custom beauty labels in dozens of sizes. What will your beauty labels be going on? A clear glass jar for body oil? Or a small, smooth plastic container for chapstick? Your label design and placements are based on your beauty product's finished container. Whether your product is in a tube, a bottle, a container, or a spray bottle, Sticker Mountain allows you to order custom shapes and sizes that will fit your needs.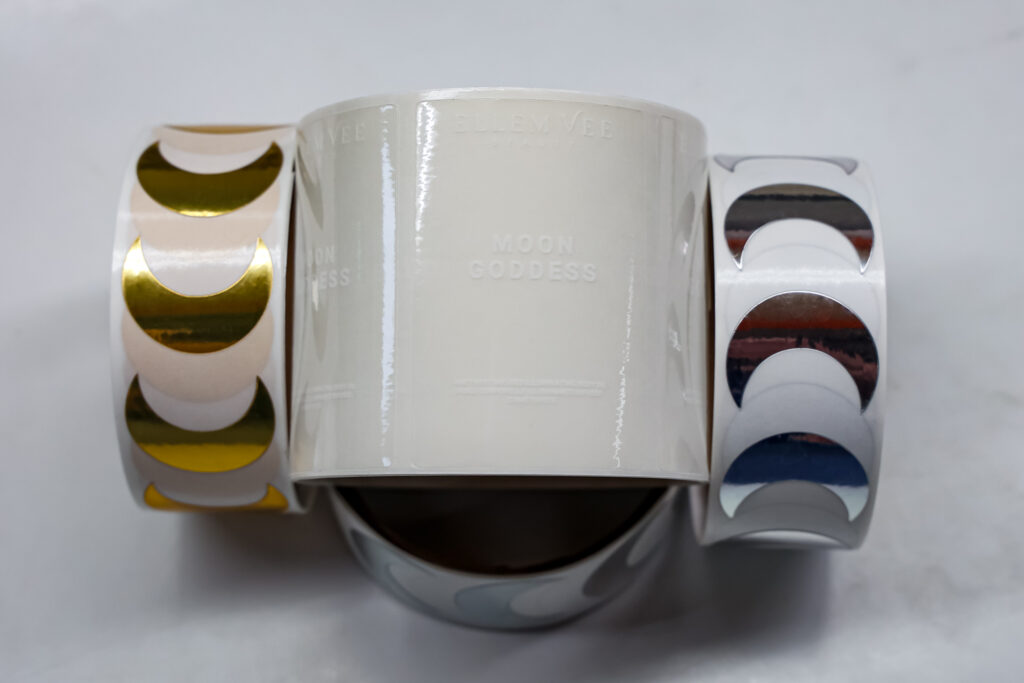 Determine your desired material
Material choice is crucial when customizing your beauty label because it depends on what environment your product will possibly be stored or used in and the contents of your products. An excellent multi-use choice would be waterproof material. Waterproof materials, such as any of our BOPP materials, would allow products to be used in areas with high moisture, like bathrooms. Waterproof labels will also be a great choice because if the product is oily and leaks or gets dropped in water, the label won't budge!
It's time to design your custom cosmetic labels!
After determining what label material you need to use, it is time to create your custom beauty label design. Your label design must focus on your logo and the cosmetic product's name and use. Other things that will need to focus on are:
A website for the product should also be included on the label. If this information is not on your label, the FDA will consider it mislabeled. According to the FDA, here is what needs to be on your product labels (order may vary depending on container type:
Place your cosmetic label order with Sticker Mountain!
Place your order when your designs are finished and ready to go! If you're struggling with what to do with your design or aren't sure what the FDA regulations are, contact our Sticker Mountain customer service team or one of our art experts for design questions. 
Make your health and beauty labels stand out from all the other cosmetic labels in the market. Your label will do the talking to show consumers how great your product is. Give us a call or start your order here to get the best cosmetic labels on the market!
Beard Guard
BEARD GUARD is the original designer of the first-ever beard bonnet, self-made and Colorado local. Beard Guard knew their products needed a label that looked great and was built tough. Beard oils and butter can spill onto some labels losing their ability to stick, but not Sticker Mountain labels. Our labels are waterproof and meant to withstand the test of time!
Did you know globally, in 2018, the value of the cosmetics market was 507.8 billion U.S. dollars, and by 2025 the value is projected to be 758.4 billion dollars!