GET METALLIC STICKERS FOR ALL OCCASIONS
If you haven't guessed stickers are our expertise. We manufacture custom stickers for just about every occasion under the sun. Whether it's just to promote custom art or get your brand noticed. If you don't have custom art or even a logo, don't worry, we can help with your design needs. At Sticker Mountain, we put our wholehearted effort into your sticker satisfaction.
WHAT MAKES OUR STICKERS A GREAT OPTION VERSUS OTHERS?
Our stickers are comprised of the highest quality bopp material stock. We provide many options for your stickers such as matte, laminated, and clear stickers at the same pricing. Our stickers come in custom sizes and shapes for your creative pleasures. We provide easy peel backing on all of our stickers, so you don't have to struggle. Our stickers originate and ship from our factory directly to you for free. What more could you ask for? 
GREAT IDEAS FOR STICKERS
Brand Building
Event Promotion
Band Promotion
Wedding Gifts 
Party Gifts
Sports Team Promotion
Get your custom labels fast with 2 day turn around and free shipping.
Your labels are important to us and we are here to help make your product stand out!
Get your proof shortly after checkout so you can receive them exactly the way you want them.
Hear What Our Customers Have To Say!
Sticker Mountain Specializes in Metallic Stickers
Our metallic stickers are made of quality polypropylene or BOPP material and are water and oil-proof. Metallic stickers are unique in that when colored inks and glossy or matte laminates are applied, they produce a reflective, metallic effect on your stickers. They're often used for creating a luxurious or attention-grabbing effect for your custom metallic stickers.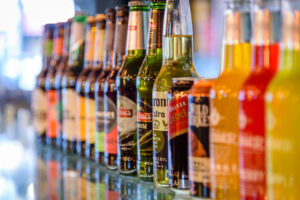 You only have a few square inches to work with on beer bottle labels, so it's critical that you know what beer label size you'll use for your masterpiece.  Since many customers
Read More »
In It's no surprise that a wine bottle's label and packaging influence a customer's decision. Wine labels have a harder job to do than labels for other categories, like food.
Read More »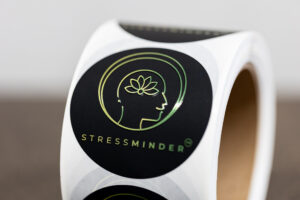 Table of Contents Welcome back to our blog! At Sticker Mountain, it's important to us as a company to provide our customers with the newest state-of-the-art machines and the newest custom label
Read More »