Picking the Perfect Wine Label Size and Design for Your Bottles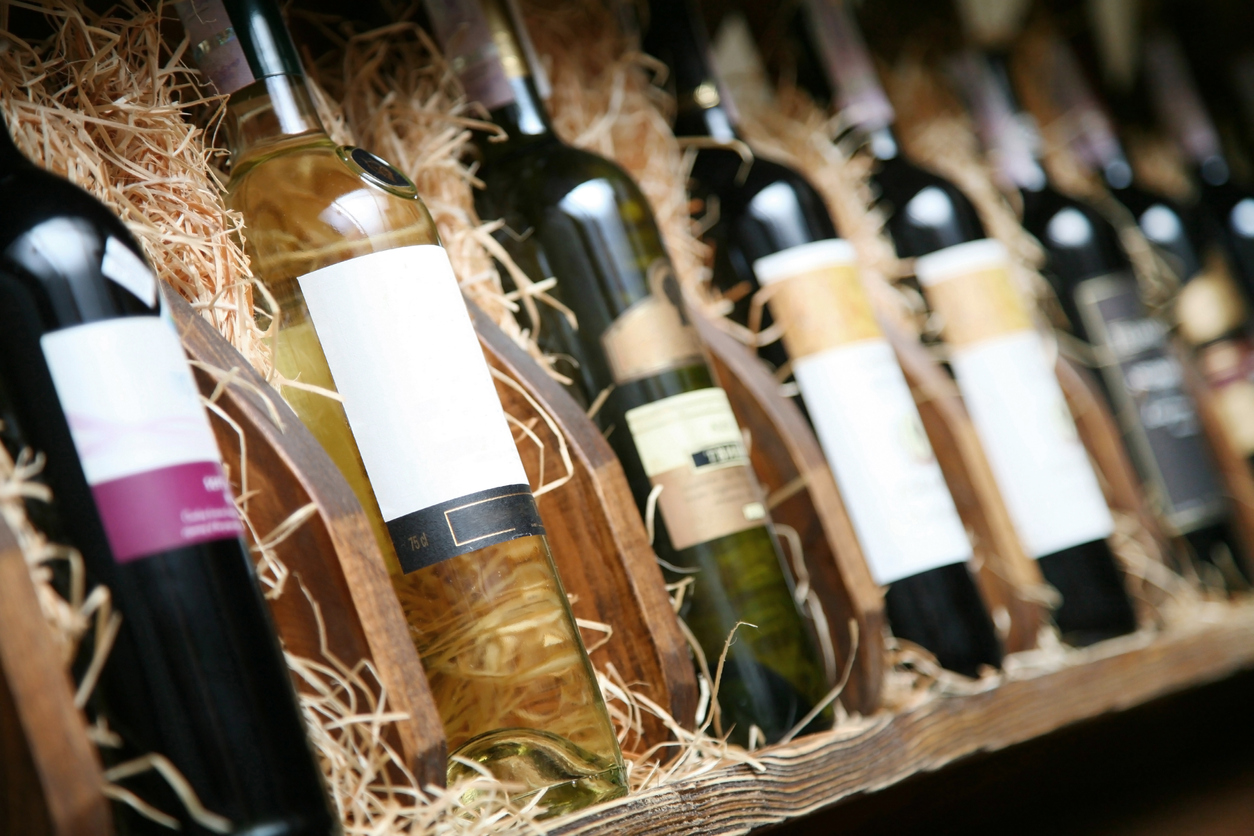 In It's no surprise that a wine bottle's label and packaging influence a customer's decision.
Wine labels have a harder job to do than labels for other categories, like food. Labels need to quickly get across a wine's flavor and individuality without tasting the wine or employing cliches. So, selecting a wine label design that makes you stand out will greatly impact whether a customer picks up your bottle.
Consider your wine label size and dimensions when picking one for your bottle. Let's quickly review what else you should consider while creating your label.
What Size Wine Label Should You Choose for Your Bottles?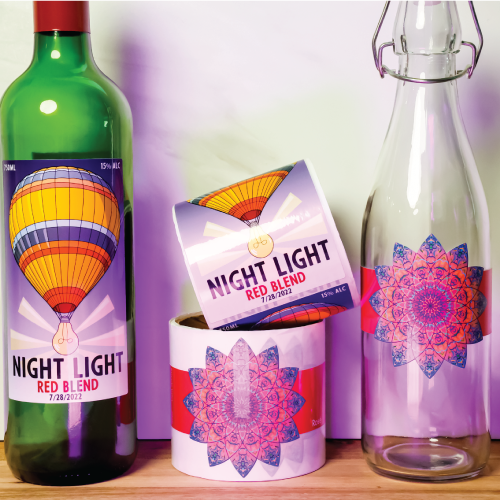 The width and length of a bottle determine the ideal wine label dimensions. A 4″ x 4″ square label is a stylish alternative to the traditional 3.5″ x 4″ size that suits most standard 750 ml wine bottles. 
Other standard wine label dimensions include 5 x 5 inches and 4 x 6 inches. The typical wine label size is approximately 3 1/8 x 2 1/4 inches for half bottles (375 mL). 
Because standard bottles come in various shapes, the same label will appear somewhat different on each. If you're unhappy with the standard sizes, try custom wine label dimensions for a better fit. 
How to Design Your Wine Labels to Stand Out from the Competition?
The most critical step for your wine label design is ensuring that the label meets the Alcohol and Tobacco Tax and Trade Bureau (or TTB) requirements. Once you've added in all the necessary details, it's time to look for ways to make your wine label look unique. 
Don't think you have to stick with a basic rectangle shape! Use unusual forms like ovals, emerald labels, arched labels, rectangles with scalloped corners, and more to express your creativity.  
Your wine label design will benefit from a strong brand identity, making your product easier to recognize on the shelf. 
Take into account the packaging as well as the type of wine you are labeling. White wines often come in clear or light green bottles, whereas red wines typically come in dark green or black. 
Your custom wine label's font selection is just as important as the information printed on it in terms of significance. The design relies heavily on typography; a bad typeface may make or destroy an entire aesthetic. 
At Sticker Mountain, you can trust that your fantastic wine label design is in good hands with us because we are experts in label printing. Contact our team to request custom wine label samples or an estimate for your label. 
Ready to Order Your Labels?