The Top 7 Questions About Label Compliance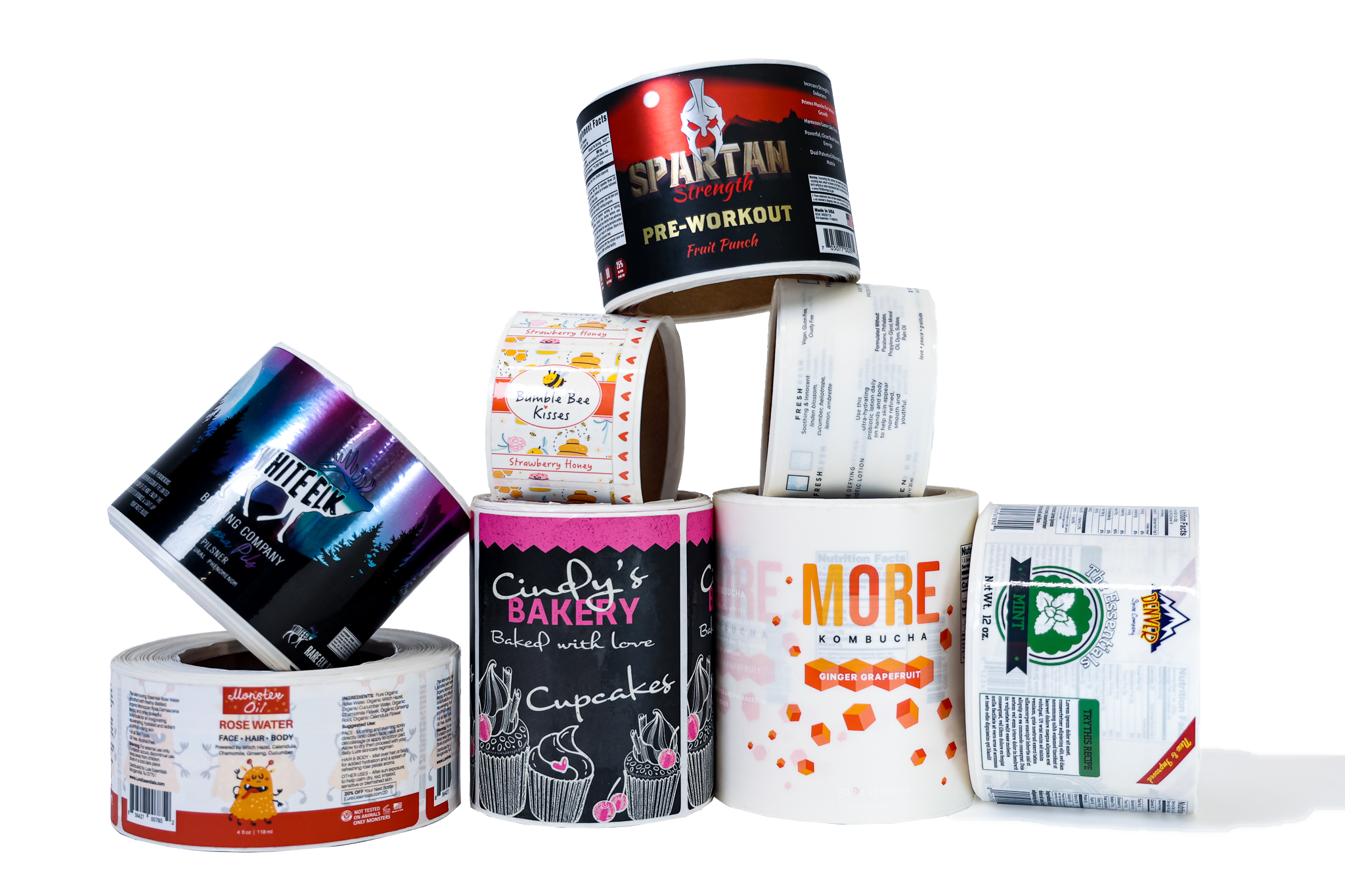 Across all industries, product labels are subject to undergo rules and regulations. These rules and regulations are called Label Compliance. The FDA holds standards and regulations to ensure the safety of the public. Thus each industry has its own unique requirements. Label compliance can be a complex topic but let's dive into the top 7 questions about label compliance.
What is label compliance?
Label compliance ensures that your product label meets all industry and government requirements as well as specific industry standards. This includes information on your label that is subject to inspection by the FDA, USDA, or your state authority and must be compliant within industry standards as well as any government regulations within that specific industry. The purpose of including this information on your label is to inform the public of the contents inside the product. In other words, this keeps your business safe legally as well as informs your consumers of what they are coming in contact with. 
It is essential to partner with a strong label company that has knowledge and experience working with label compliance. Some rules change yearly, so be consistent with having the most up-to-date information on your products no matter the industry. For example, you can find the newest nutritional facts for the food and beverage industry here. 
Does my label need to go through the process of label compliance?
Yes, your product label needs to be industry compliant. Each specific industry holds a subcategory of standards. The government itself holds industries to specific standards and approvals as well. There is a broad range of regulatory bodies that oversee many different products and categories. The FDA regulates pharmaceuticals, beverages, most non-meat foods, CBD, chemicals, and many more. The USDA, on the other hand, regulates meat products. These standards are constantly changing, so it is crucial to be within these regulations. You can check out the FDA website for food labeling here.
Do all types of products need to go through label compliance?
 This depends on your products. For example, in the CBD industry, the FDA is aware that some companies are marketing products containing cannabis in a way that violates the Federal Food, Drug, and Cosmetic Act. The agency is taking steps to improve the efficiency of the industry's regulations. If you partner with a company that has experience with label compliance, they will help you label the product and release it to the public in the safest and most compliant way for everyone.
 Each state has specific laws stating CBD label requirements and other products that are derived from the cannabis process and product implementation. You can find these regulations here.
Meat-related food labels, on the other hand, may need submission and approval by the USDA, depending on the content.  You can do this online, or you can ask us for specific companies to work with you.  Below is an example of a label that has gone through the approval process. The FDA does not have a pre-market label approval system for non-meat food labels.    
What exactly needs to be on my label? What is the Correct FDA Nutritional fact formatting?
 There are many pieces of information that need to be on your label. We created a list of the top 11 most common things you may need for your label:
Product name or description
Date mark
Net weight or volume – the amount of food or drink without the weight of the packaging
Ingredient List, including additives
Nutrition information panel
Allergy warning or Allergen declaration
Name and address of the manufacturer, distributor, or importer
Country of origin
Storage Instructions e.g.keep refrigerated at 3°C or handling statement
Lot or batch number. Contact information
Barcodes (this barcode will be purchased from you and given to your artist or label printer. Always ask to have someone scan it and make sure it works before moving to print).
Partnering with someone who is a professional at label compliance is the best way to ensure your label will meet the necessary requirements. For instance, they can review your products, recipes, processing information, copacker information, and more. They also ensure your product information is accurately reflected on your labels. 
Because each industry holds slightly different standards, you may find that you need to fit very specific information on what you produce and label. In general, this information may be needed no matter what industry you are in.
What are the basics of labeling?
To begin, it is beneficial to know the FDA/USDA compliance terms and the language used when creating your labels before sending in your applications (where applicable). All ingredients that are in the product need to be presented on the label as well as nutritional information. 
In addition, product dating is required to be on all consumable products. In other words, the products will be unsafe to consume after this date. The FDA & USDA play a strong role in making sure that all labels are compliant with updated laws and regulations to protect the public from foodborne illnesses. 
If you are labeling products that are being manufactured in plants, there are standards of marking your location information on the products. The FDA & USDA can come in and inspect your manufacturing plant, checking if you are compliant with all the information and your overall production process. For more in-depth information, you can visit this link.
What does direct food contact mean?
Direct food contact means the product packaging touches the food. For instance, the liner inside a cereal box is in direct contact with the cereal inside. If your label or packaging directly touches the food inside, it needs to have zero migration or low migration transfer. In the label and packaging industry, we use this term because the ink that is used on the packages can migrate to the food. 
Consequently, some inks seep through the packaging and into the food. The most common one is UV inks. The FDA & USDA regulate this. When choosing your packaging and label vendor, be sure to ask the type of inks they use as well as their printing process. To prevent this issue from happening, there is printing technology that will not allow migration to the food when printing with this particular technique.
Are CBD labels under the same requirements as other industries?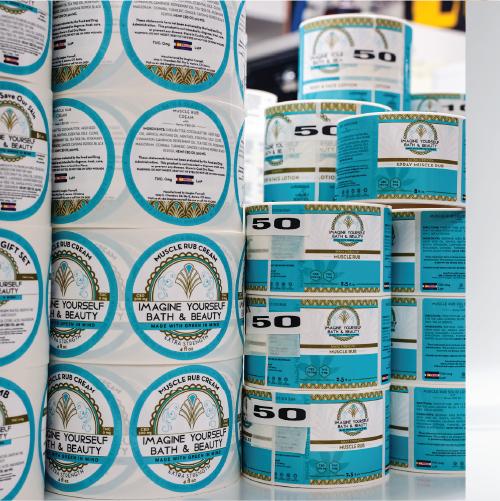 Since the CBD industry is so new and up-coming, its rules and regulations have become increasingly numerous and a bit confusing due to its lack of specific regulations. Many times it comes down to the state laws. Some states allow for CBD in food and dietary supplements, but they require specific label information including all the proper warnings and requirements. 
When in doubt, design your CBD label using the FDA regulations for cosmetic product labeling. Again, check the state regulations and don't make any false claims. Properly show all the information to make sure that it is eligible. Similarly, ensure the labels comply with hazardous contents and make all proper claims in this area as well. If you have any further questions about the FDA, you can check out their list here.
Partnering with a knowledgeable graphic artist is crucial because you need to establish that all the required details are present on the label. They will help you create high-resolution artwork that can be sent to any label company to print. Ensure you are receiving Adobe Illustrator or other high-resolution files from graphic artists so that print quality comes out clean. For example, the label printer will know which colors to use and how to build the label to get the look you want from the beginning. Many times artwork needs to be adjusted when it reaches printers to accomplish the look they want due to the way printing presses work. When working with a graphic artist ask for print-ready files to keep the process seamless. 
Once your product and label have been approved by the FDA/USDA, we encourage choosing a strong label material for your product, so it does not fall off the product. It is crucial for the label to last the length of the product so the consumers will have your information for its entire lifetime If that label isn't able to stay, you risk the safety of your company and the general public. Partner with people you trust. 
Sticker Mountain and Label Compliance
At Sticker Mountain, we have a full team of graphic artists and various partners that we work with that can help you through the entire label compliance process. Reach out to us if you have any questions or need help in that process! As our promise, we will stick with you as your company grows.