What's the Turnaround Time at Sticker Mountain?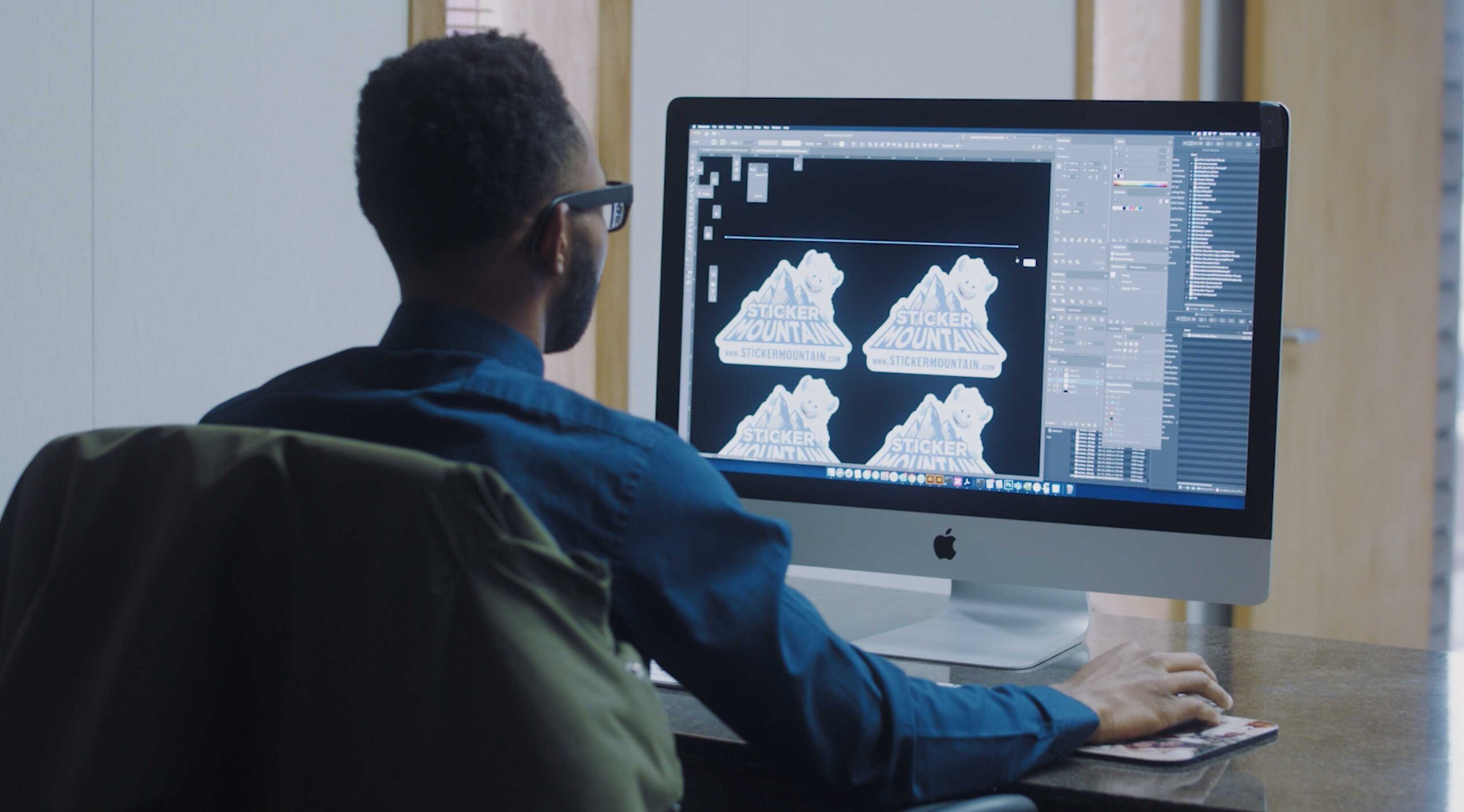 What is your turnaround time?
Can I get my order by a specific date? 
How long does it take to get my stickers/labels out the door? 
We get asked this question millions of times! Which is fantastic! Our customers should be excited and eager to receive their custom labels or custom stickers from us! Sticker Mountain has one of the best turnaround times in Colorado. Remembering that every sticker or label order will have different process times depending on the features involved is vital.
Today we'll walk you through the process your custom sticker or custom label takes until your product is packaged up and shipped! First, let us define turnaround time. Turnaround time is how long it takes to get an order out. To clarify, our clock starts once the artwork is approved. Depending on your artwork's depth, it may take a couple of proofs to reach your desired label or sticker look. When the artwork is approved, completed, and shipped, it's out of our building within 48 hours.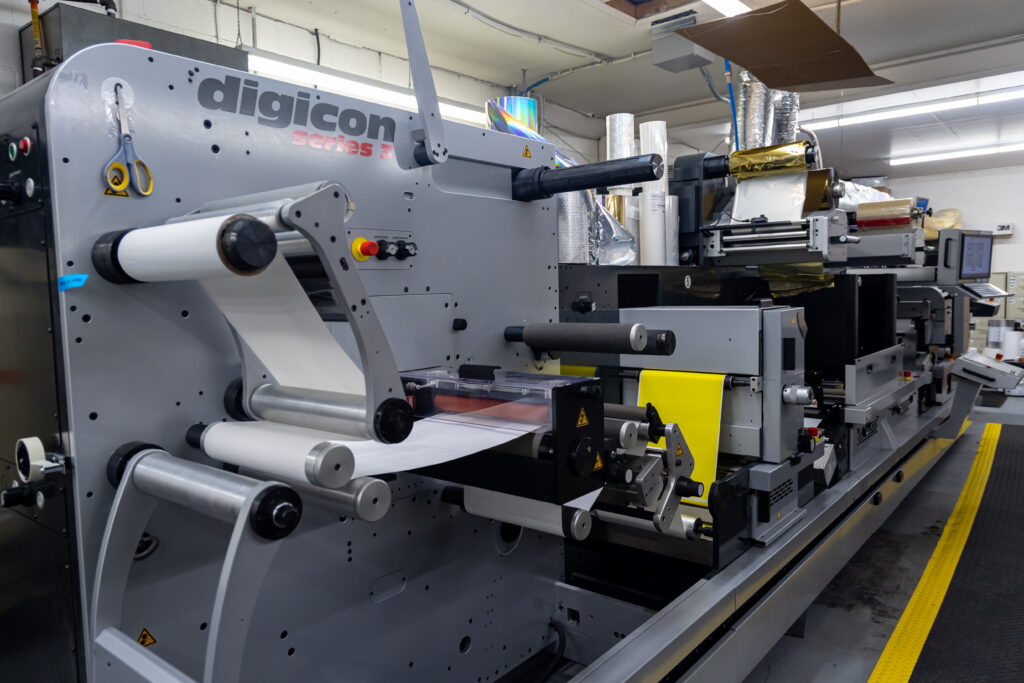 Key Details for Turnaround Time
Before answering those questions, we need to know a few key components about your order. Once we receive your order details, we can estimate when it will be shipped and if you'll get it by the desired date. Sticker Mountain prides ourselves on delivering quality stickers at record speeds. Here are the key components of your custom order: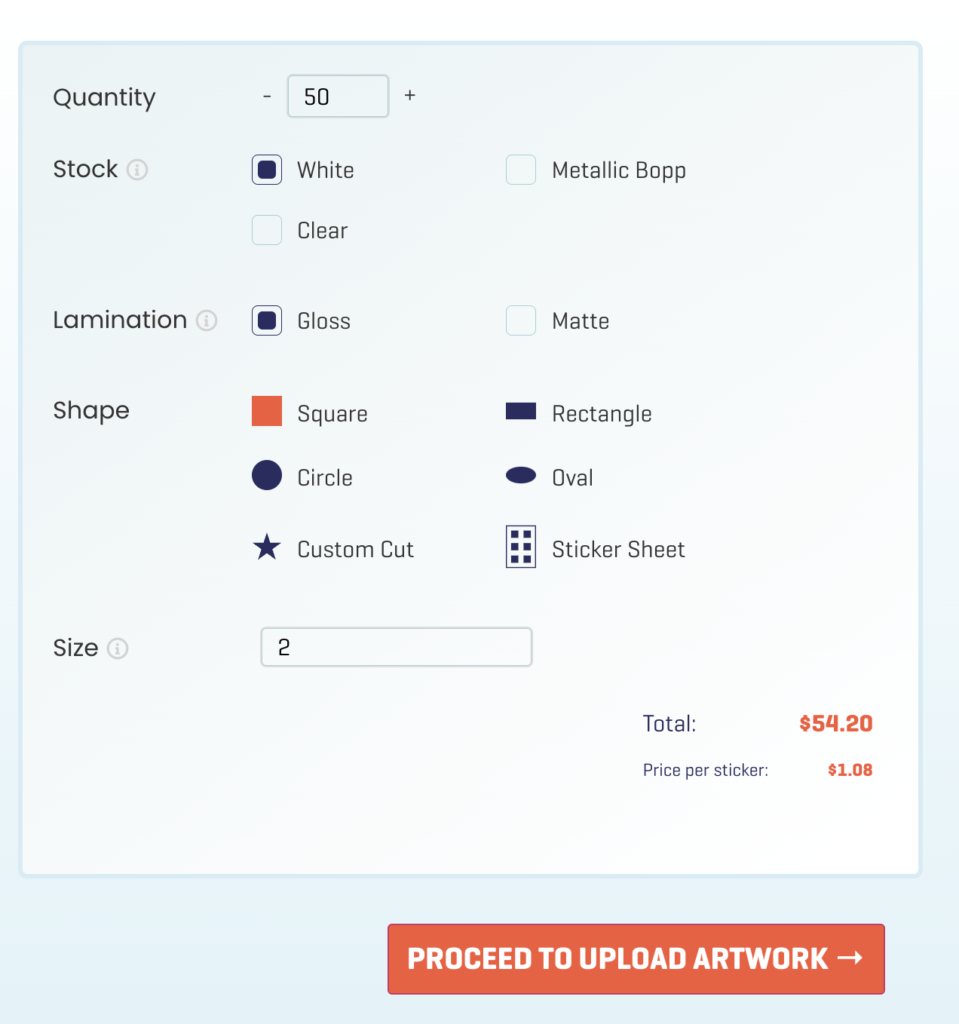 Quantity of stickers or labels
Quantity of designs
Material type
Top coatings or embellishments
Size of the designs
High-resolution artwork
Then, the artwork is an essential detail in building your custom label or sticker. Your order will speed up the process if your artwork is ready to send in your highest-quality file. We accept PDF, AI, PNG, and JPEG. However, we prefer the files in PDF or AI.
Next, be on the lookout for our email to you with your artwork proof. When you are looking over your proof, double check these things:
The artwork design looks exactly how you pictured. 
Then make sure the colors, texts, and die lines are all to your satisfaction. 
Next, click approve, and send, and off your artwork goes to become custom stickers or custom labels! Your artwork is your product's first impression, and ensuring every detail is right will only set you up for success.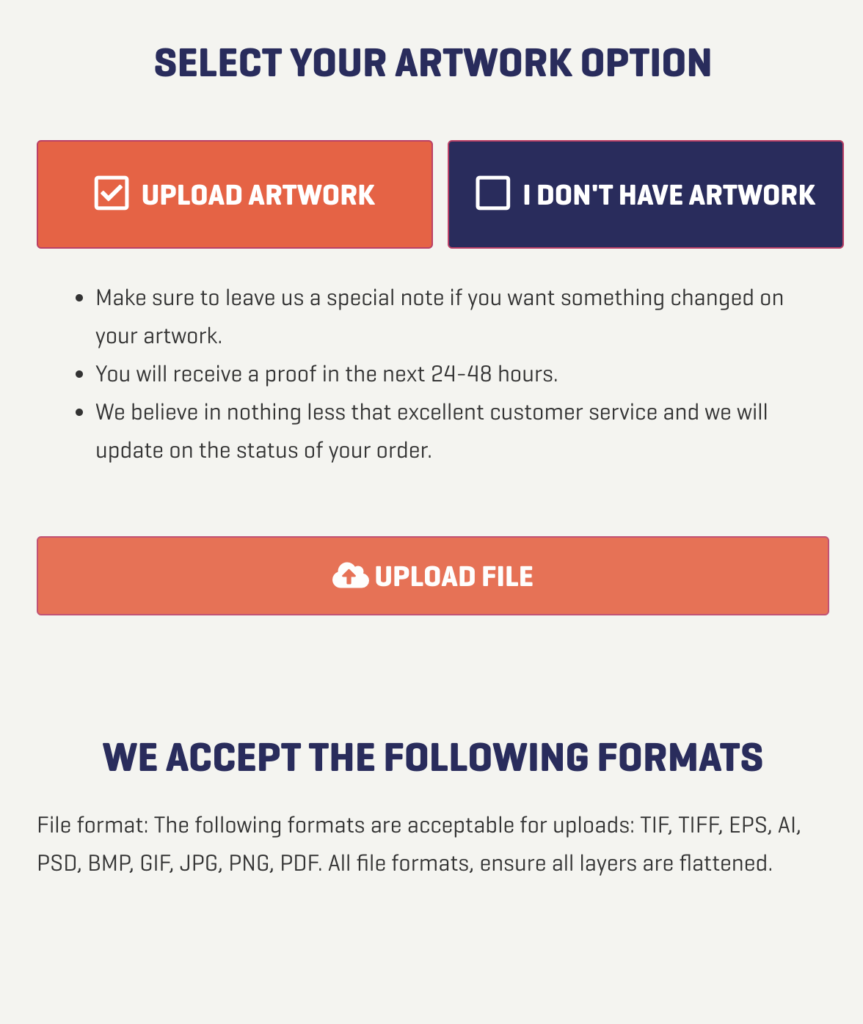 Finally, now that the artwork is completed, it goes to our production team to be printed on our state-of-the-art HP Indigo machine. Afterwards, your custom order is sent to our finishers to be cut, laminated or even embellished. The finishers are the final process of creating your label. Finishing includes:
Laminations: You have the choice between glossy and matte, as well as the premium Soft Touch Matte Laminate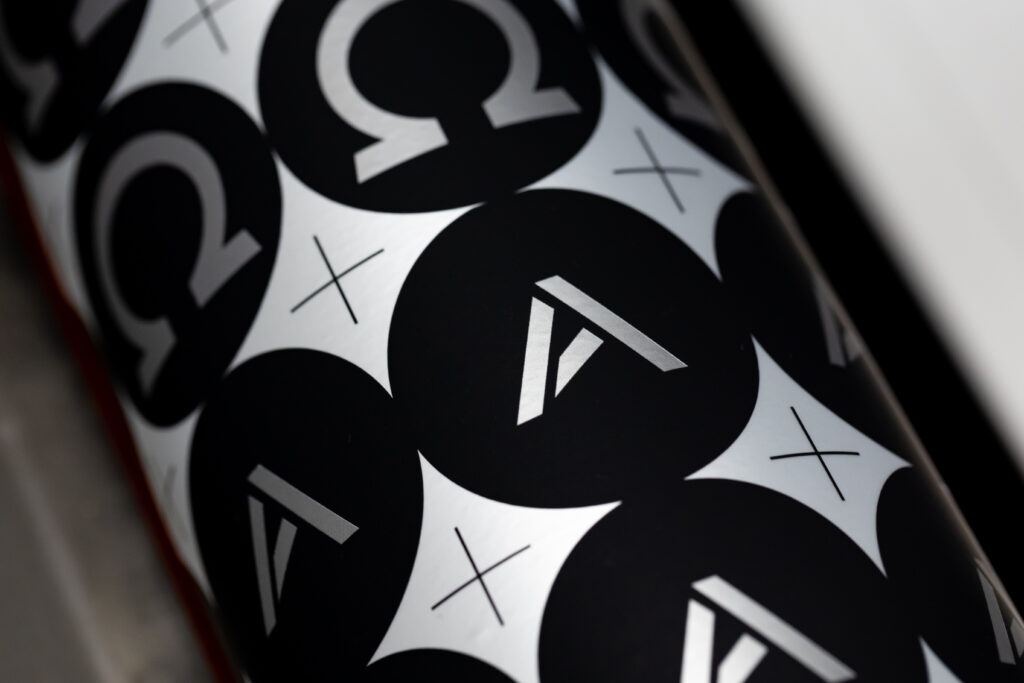 Soft Touch Matte Lamination: With light-diffusing properties, its soft glow makes your label more luxurious, classy, and irresistible.
The Moment of Truth…Shipping!
Your custom labels or stickers will then be carefully packaged into a box and shipped to your listed location. 
At Sticker Mountain, our customers' ordering process must be easy and quick. We also offer expedited shipping options for additional fees if you need your custom sticker before our 48-hour turnaround time. You may also reach out by phone or through our contact page! We have a great team and would be honored to join your team! Begin your order today!
Now that you know about Sticker Mountain's new innovative technology, you can begin your orders today! For further questions, refer to our FAQ page or our YouTube Channel. 
Did you know it takes around 540 peanuts to make a 12-ounce jar of peanut butter? Another fact about peanut butter is one acre of land at a peanut farm can produce approximately 35,000 peanut butter and jelly sandwiches!