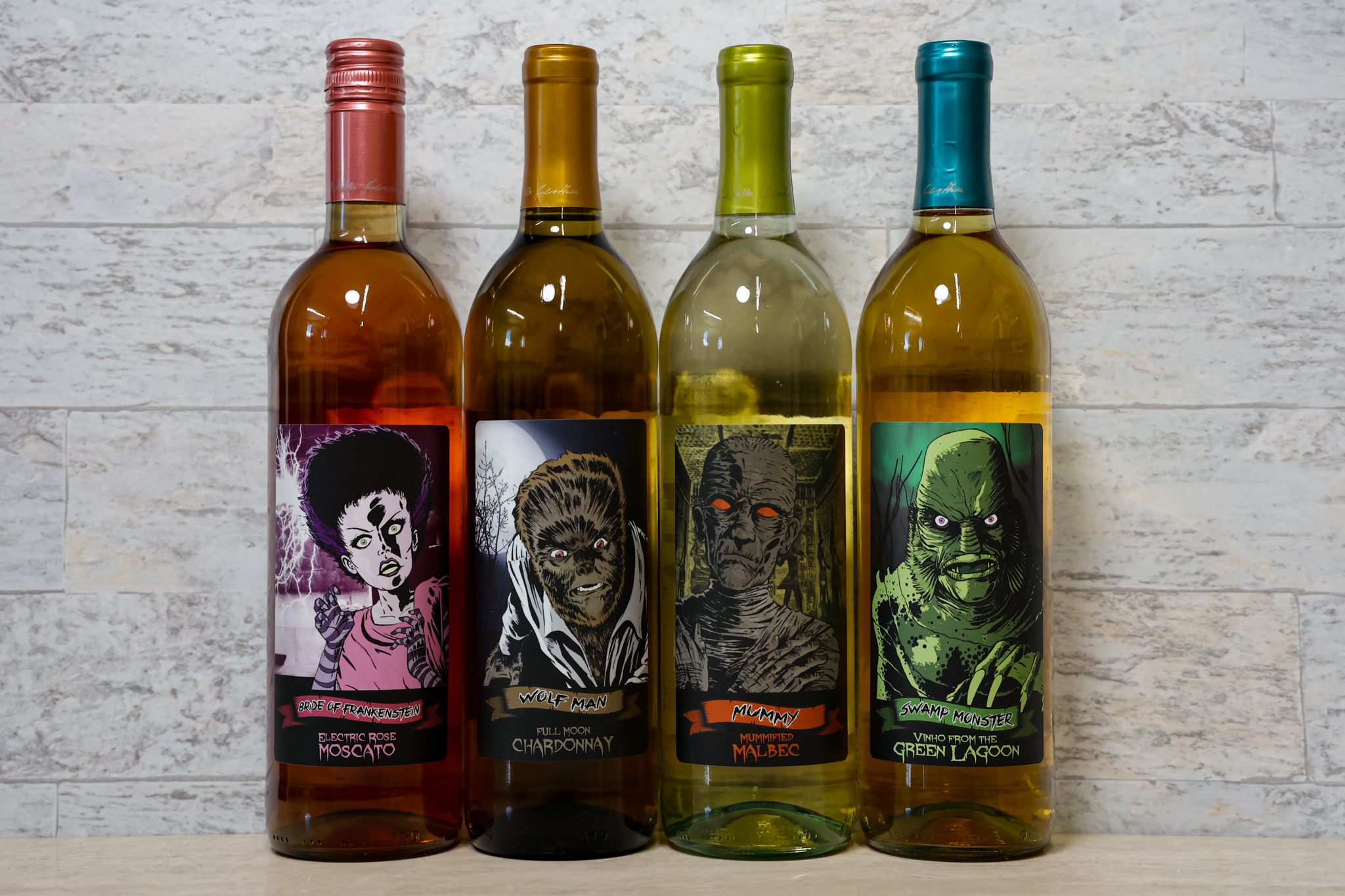 Custom Wine Labels
Getting creative with words is not the only thing you can do these days. Get creative with your own custom wine label!
Creating your own custom wine label gives you endless opportunities to advertise. Customizing stickers and labels are not just to advertise for your business but for personal fun as well!  What better way than to put your business logo or your personalized design on something as awesome as a wine bottle?
Why have a custom wine label?
With summer creeping around the corner that means events are happening every weekend and wedding season is at its peak! Additionally, now is the time to create a memorable vision for your consumers, turning every purchase into repeat customer satisfaction. As a product seller, your branding is what sticks in the consumer's subconscious every time they go shopping. This is achieved by designing a custom wine label so visionary that their mind will never forget it!
Here are a few ideas:
Give your wine a personality with a designer label. For example, pair a Cabernet Sauvignon pair it with a deep dark blue and smooth maroon colors to create a lustful craving.
Create your zinfandel with bright pinks, whites, or yellows to make your label a pure infatuation that saying no to another bottle will be impossible. All of this can be done by a simple eye-catching label because as we know 70% of all purchase decisions are made on the spot.
Generally, if you are looking to advertise your business, put your very own logo on a wine bottle, this will help the consumers recognize your brand.
Let's get Personal! Customize your wine label to a friend or a loved one!
Equally important, creating a custom label is not just about the colors but the artwork, words, and shape. Sticker Mountain has high-tech digital printing presses, which allow people to customize the shape of your label.
For instance, if you're supplying Wine for a wedding or an event or simply giving it as a gift, you can personalize names and match the colors to the label on the bottle. Here are a few suggested ideas for creating a custom label for a wine bottle.
Get creative with a Rose wine! Design a label shaped like a rose personalized with the bride and groom's names on them!
Make it a gift to the bridal party; present each bridesmaid with their very own wine bottle personalized with their names on a custom bachelorette cutout.
In other words, Sticker Mountain has you covered. We have the ability to print labels specific to your liking. Make a label in the shape of a flower bouquet, or a wedding rings custom for the bride a groom.
Sticker Mountain uses the latest technology with Laser Cut Digital Printing, allowing your artwork to be as creative as you are!
If you have a design or a logo great, you can conveniently upload it on our website with your purchase. If you do not have a logo or a design idea then you can contact Sticker Mountain's Art department. From there one of our team members will happily work with you to create exactly what you are looking for!
Take an online tour behind the scenes of how your custom labels and stickers are made by visiting our YouTube channel.
Random Fact of the Day:
Did you know a European man named Johannes Guttenberg perfected the printing press in 1450 for commercial use? It was called the Guttenberg Press. The idea of this press was to replace the wood printing blocks with metal printing blocks for each letter, which lead him to do replica casting for larger quantities.