GET QUALITY CUSTOM LABELS FOR YOUR PRODUCT 
At Sticker Mountain labels are our labor of love. Our labels can be made to order in different sizes, shapes, and lamination options. These labels are waterproof and extremely durable to withstand packaging and stocking. We use pressure sensitive labels that will custom fit your product and stay attached firmly.  Our labels are also available in different design options based upon your product needs. We're 100% sure you'll be happy with your custom label order from Sticker Mountain.
NEED HELP WITH YOUR CUSTOM LABEL CREATION?
Not exactly sure what you want in a label? Need custom art or a logo? Don't worry ,we can help. We can walk with you along the way and provide our expertise knowledge. At Sticker Mountain, we put our wholehearted effort into your sticker satisfaction. 
WHAT MAKES OUR LABELS A GREAT A VALUE?
Our labels are comprised of the highest quality label stock. We provide many options for your business such as matte, laminated, and clear labels at the same pricing. Our labels come laser cut and printed on the roll for easy application. We provide easy peel backing on all of out labels, to save you time. Our labels originate and ship directly from our factory directly to you for free. What more could you ask for? Not convinced just yet, reach out to us for a sample pack.
GREAT IDEAS FOR LABELS
Food & Beverage Labels

Household Products Labels

Packing Labels

Medicinal Labels 

Production Labels 

Safety Labels
Label Bundles Starting At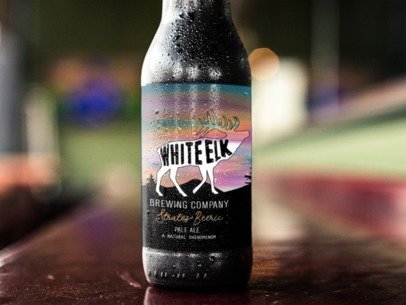 Easy customization. 100% satisfaction guaranteed. Value pricing. Top-quality. Fast and hassle-free, we'll be the easiest addition to your marketing strategy. We want you to experience an avalanche of success.
Our big-hearted team of Yeti's is here for YOU! If you have questions or need assistance with placing your order, please do not hesitate to reach out by phone or by email.​
This sticker and label printing company believes in giving back. Each year we pick one charity on which to focus our attention. This year, we are supporting Henry's Fork Foundation
This is a top-notch company. The labels are always high quality and affordable. Their timing is impeccable and their service is unmatched. Good service is what sets vendors apart when all other things are equal and Sticker Mountain stands out when it comes to service.
We've ordered a few times from here, the quality is above par! I washed one sticker on accident and it STILL had adhesive and the full graphic! 10/10 recommend.
I've been working with Sticker Mountain for over 5 years and they have been amazing to work with. They always accommodate special requests and put the extra effort to find solutions that work for the customer. Joe and his team are amazing. Their customer service really sets them apart!
Sticker Mountain Blog Resources
Do you have issues when applying your custom labels to bottles? Not sure if it's the label or the machine? In today's blog, Sticker Mountain is here to help you
Read More »
If you're unfamiliar with the label and sticker industry, sometimes things can be confusing. One of the most common questions we get is, what is the difference between a sticker
Read More »
In the last 10 years, there has been a surge in home brewing and microbreweries… …making the industry extremely competitive. It is undoubtedly causing a demand for custom craft beer
Read More »