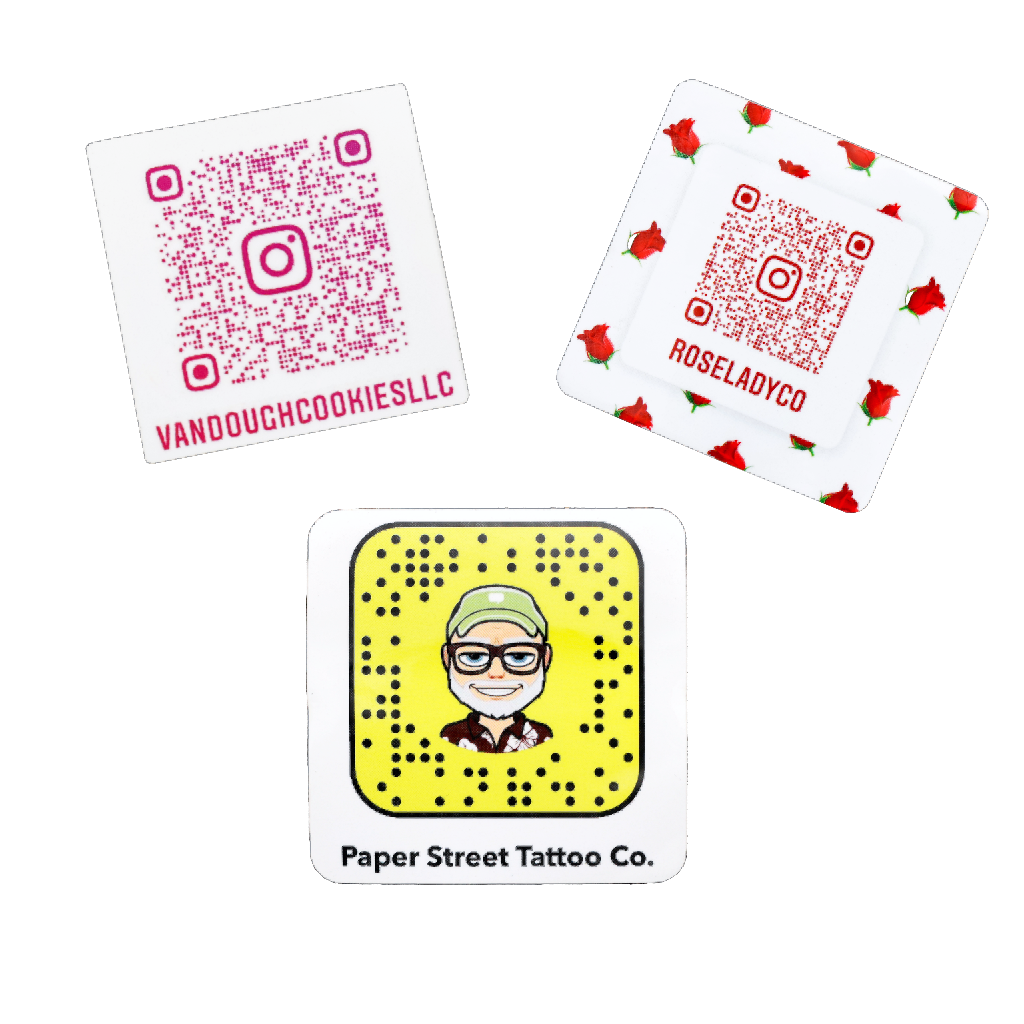 Businesses are always striving to be better and constantly looking at new updated information in their industry. One thing, in particular, can help take your business to a new and improved level: creating QR Codes on Custom Stickers. Having Custom QR Code Stickers can help improve your business in numerous ways; a QR Code allows you to lead your customers where you want them to go. 
What is a QR Code?
A QR Code is a digital barcode that allows people to scan using their smartphones. When the barcode is scanned, it will conveniently take the user directly to a specific site. For example, QR Codes became extremely popular in the restaurant industry during the Covid-19 Pandemic. Customers would scan the QR code, directly taking them to the restaurant's online menu. Below are a few ways QR Code Stickers can help your business.
Making Catchy Designs
Whether you are making a new custom sticker or keeping your current logo, Sticker Mountain will design the QR code around it. There are a couple of different ways to build your custom QR code sticker. First, you can make your custom sticker eye-catching, so create a design around the QR code itself. If you are looking for a convenient QR generator check out – https://www.qr-code-generator.com and design one easily! At Sticker Mountain, your color options are endless! Fill it with warm summer colors or bright reds, making it impossible for anyone to pass without scanning the QR code to see what it is. Second, you can keep your business logo and incorporate the QR code with your sticker; this way, your customers know what they are scanning. Either way, your customers will be going right where you want them!
How can QR Code Stickers help my business?
QR code stickers are an excellent way to boost your customer base. They are also a great way to maintain your current customer base. Below are some ways QR code stickers will help your business.
Grow your social media presence
A QR code sticker will grow your social media presence by allowing your customers to be directed directly to your social media profiles. Even if your company isn't present on all platforms, you can still refer them to those you have. For example, on Twitter, Facebook, Instagram, Youtube, or your business website, your QR code Sticker will lead them directly to these sites. It can even elevate your company's amount of likes and follows. 
Convenience for your customers
QR code Stickers will help make life easier for you and your customers. Putting a QR Code on a delivered product will allow your customer to quickly scan it, directly taking them to your website page to leave a review. This way, it eliminates extra steps by going online and searching for the reviews page, resulting in more positive reviews for your company.
Making it easy for your customer to reorder a product is vital. Nobody likes complications; with a QR code, it will likely bring in twice the orders! Another convenience for your customers is sending them a QR code sticker to take them directly to your reorder page.
Product information
Product information is essential for a customer base. A QR code sticker will make it so your customer or an interested customer can access product information quickly. It can also offer discounts and incentives to onlookers. 
QR Code Stickers Apply to Everyone
QR code stickers can be made for anything! It doesn't just have to be your business;  QR codes can also be specific to hobbies. If you are in a local band, make a QR code sticker so your followers can scan it and go directly to your social media page.
Or do you want to get together with a local hiking group? Make a QR code Sticker, so friends and family scan it, and directly go to your Facebook or Instagram page to see meet-up times!
QR code stickers are also fantastic for charitable organizations. The organization can make their custom QR code stickers and hand them out or stick them everywhere they can, allowing people to scan them with their smartphone and go directly to the charity website. It is quick and easy.
Trust Sticker Mountain for your next sticker or label order.