Digital Label Embellishments: The Advantage You Didn't Know You Were Missing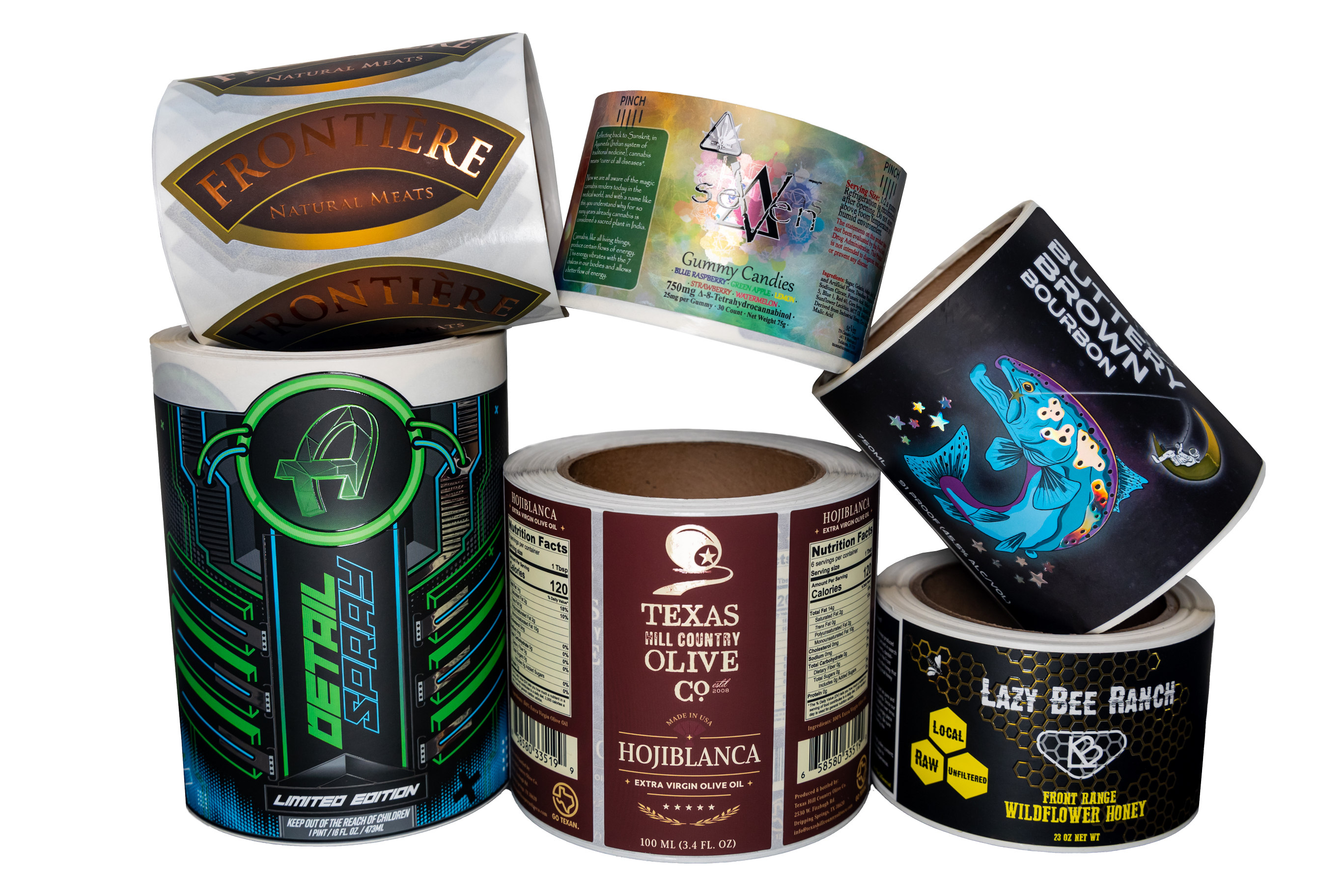 In previous blogs, we've covered Sticker Mountain's newest accomplishment of investing in a digital embellishing machine. We have given you the ups and downs of what it is and its numerous features. Now's the time to strike with new digital label embellishments for your products! There are currently only 4 digital embellishing machines in the United States, and we own one of them! Therefore, we dedicate our time to providing our customers with the best and most unique custom labels. Without a doubt, you won't find these unique custom labels just anywhere, especially with our pricing.
Digital Label Embellishment Features
The digital embellishing machine is a label finisher that eliminates old analog embellishments and provides more modern features for our customers and us. Today we will blow your mind and tell you how all the effects can be activated for one label design! The features of the digital embellishing machine include the following:
These features can make your custom label look like gold (literally)! Each element has its own benefit to custom designs. For example, you can use any combination of features on your label to add the competitive edge you want. Including all these on your custom product label creates the consumer traffic you always hoped for. Most importantly, you invest in a premium product without the stress of the premium price! We have excellent prices because the analog process is replaced by innovative technology within the machine, making those challenges no longer a hurdle. The analog process includes:
Screens and plates needing to be created, mounted and stored. 
It will also save time on job set-up, and 
No heavy lifting is involved. The digital embellishment machine saves a substantial amount of time, products, and money for all parties involved.
Time is money! It is essential in any industry to have a quick turnaround time. Fast turnaround time is necessary for all stages of a product. Likewise, you shouldn't let your labels fall through the cracks. At Sticker Mountain, we understand how important turnaround time is. As a result, the digital embellishing machine allows us to make the finishing process more creative and much faster. Our fast and efficient customer service for product creation gets your labels printed and shipped in a record time.
Explore the Possibilities of Exceptional Labels
Creating a custom label, and exploring the possibilities of your creativity, gives you the necessary competitive edge in your industry. Combining all three embellishing features creates a masterpiece that's unlike your competitors. 
Here is a quick reminder of the features:
Raised Spot UV- Spot UV is sometimes referred to as spot gloss or spot varnish. This method is typically used on multi-colored labels, with a matte laminate to help illuminate certain key areas of your design. In other words, spot UV is a clear gloss coating that's printed on specific areas that highlight important things for example; text, logos, or anything you want to make pop on your label. 
Holographic Foil Printing (cold foil printing)- Cold foils are applied onto flat and smooth label materials. The label is run through the spot UV adhesive. Next, the foil is pressed down onto the exact locations of the adhesive, covering the desired areas. Then, the excess foil that did not stick to the surface is wrapped back up as waste. Finally, the label runs under an ultraviolet light, thus curing the foil to the label for a beautiful shine.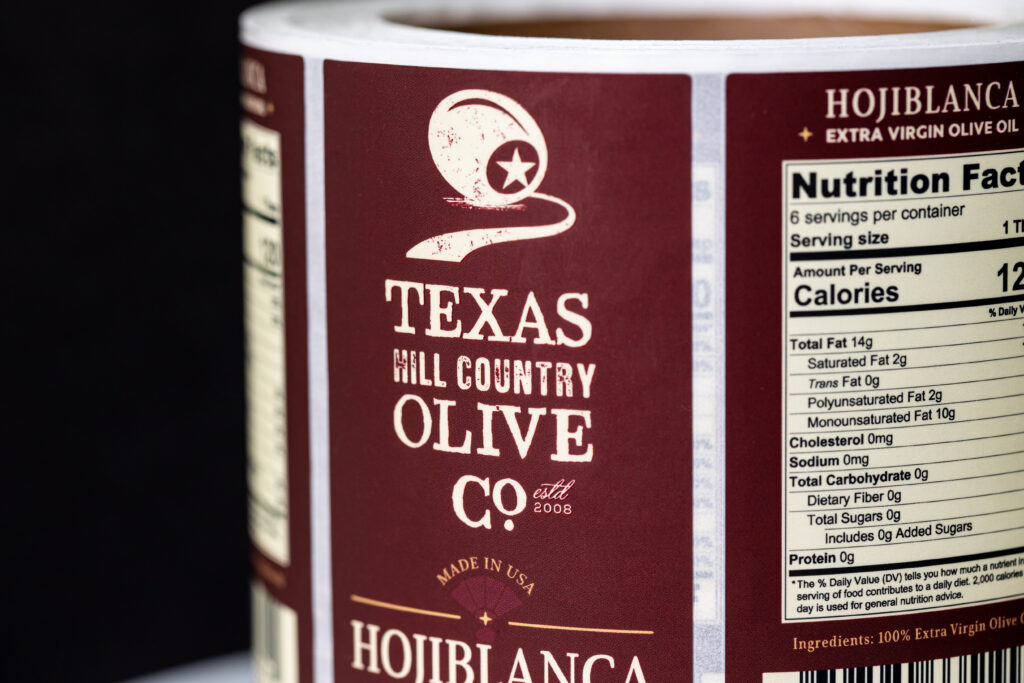 Soft Touch Lamination-This unique effect gives your custom labels the option to have a one-of-a-kind feel and create a long-lasting smooth touch! Soft touch lamination uses biaxially-oriented polypropylene film or BOPP. The soft finish lamination gives a velvet touch to your product label, making it more elegant and luxurious than before. 
The Advantage You've Been Missing
These unique features will give your custom label the advantage you didn't know you were missing. With the addition of digital label embellishments, you're creating a timeless masterpiece that your customers can experience. For example, raised spot UV will give a 3D feel to your design as well as a high-end feel when added on top of soft touch lamination. Moreover, your customers will appreciate your investment in the product-packaging label. A little professionalism goes a long way. At Sticker Mountain, we're here to make your custom product labels incomparable by adding soft touch lamination, cold-foiling, and raised spot UV to your label. 
Did you know wool from a sheep doesn't stink? The wool absorbs moisture. Wool is anti-microbial, which reduces bacteria growth in clothes.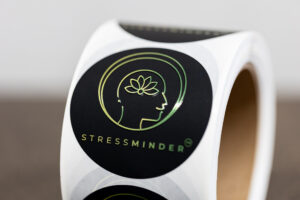 Table of Contents Welcome back to our blog! At Sticker Mountain,...
Read More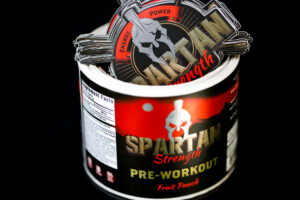 Table of Contents Your Guide To Metallic Bopp Labels and...
Read More