Finding The Best Product Labels For Your Business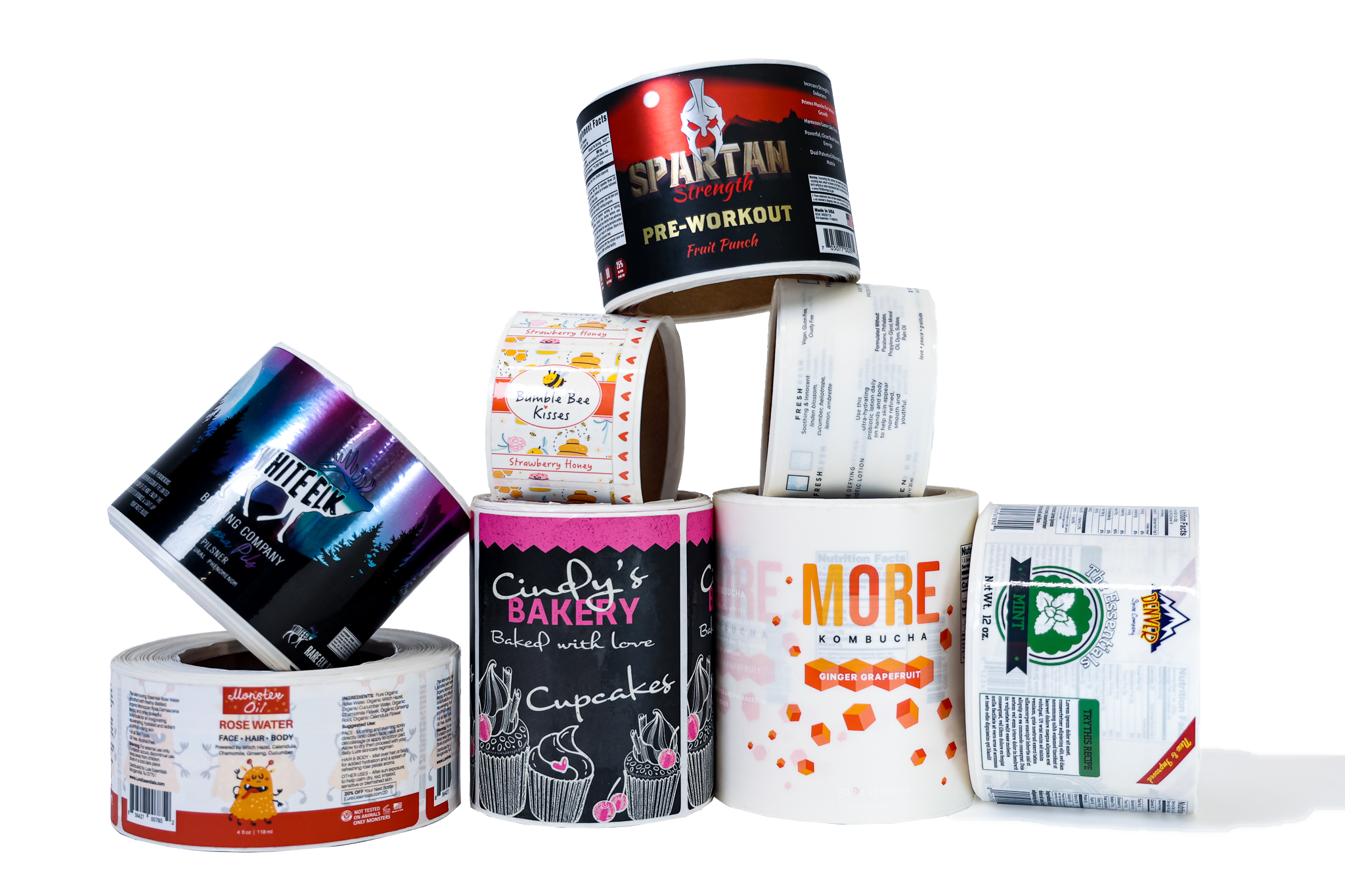 Product labels are the first point of contact you have with your customers and interested potential customers. At the very least, product labels provide required, company, and product information. At their finest, they provide a unique customer experience to your happy consumer base.
How can you achieve that experience for your people? Here at Sticker Mountain, we'll take you through the basics of product labels, how to choose the right partner to create the perfect label and our promise to you as you travel along the path to the best product labels possible.
The basics of product labels
The best product labels all share four major aspects. They are:
Informative
Succinct
Sturdy
And eyecatching.
In practice, this means that your label must provide all the information required by the government and by your company. It must covey this information in a small space that often is curved or otherwise oddly shaped. Finally, it has to stand out among all the other labels on the shelf.
If this seems like a tall order, it's because it is. That's where your printing and designing partner should come into play to help you create your product labels.
What makes a great partner?
A great partner is one who assists you in the areas that you most need help with while at the same time adding value to your end product.
Why is this is so important with product labels? They're just labels, right?
This mindset has plagued companies, especially companies with limited budgets for a very long time. A great printing partner can:
Create color and brand consistency across all your labels
Match label shape to your container shape, i.e. tapered labels for tapered containers. (Here's how to measure for a tapered container if you are interested!)
Offer past experience and expertise to your specific needs.
And much, much more.
The best part is that this doesn't have to break the bank! You don't need elaborate design teams or complex arrangements with multiple vendors when you work with the right team.
That's just the beginning of our promise to you.
Sticker Mountain's promise to you.
When you choose to work with us, we invest our time, talent, and skills into your project above and beyond simply printing a pre-made design. The process is tailored to your needs. Simply put, we take the extra time and go the extra mile for you.
For example, we have tools to help match colors every single run. We offer many different stocks, vinyl, and shapes. Our team offers multiple years of experience in every aspect of sticker and label creation.
And we want to share that with you! Contact us today to get started on your journey to the best product labels for your business and beyond.