Metallic Stickers & Labels
Metallic stickers and labels have fun, bright, and vibrant pops of color. This is especially when the light hits it just right. From small twinkles in large designs to full-out decals, Metallic Bopp material is a powerful tool for companies, organizations, and missions of all types and sizes. However, as a specialty item, they do pose some design challenges that other types of material don't have.
Worried about branching into specialty stickers? Wondering how your designs can transfer to a metallic backing? Today, Marty our friendly yeti is here to explore this shiny world with you. In addition, he has brought some helpful tips on creating, designing, and using metallic stickers and labels for your specific needs.
What are metallic stickers and labels?
First up, what exactly is Metallic Bopp? The short answer is a reflective, synthetic material that creates a metallic effect when ink is applied on top.These effects can be applied to various parts of your design such as backgrounds, logos, details, anything!
Silver and gold are the most common metallic colors. But depending on the supplier's inventory, almost any color can be made metallic. Since the colors are vibrant and "glow", metallic designs always stand out.
However, metallic colors do come with a significant drawback: It's easy to overdo the design! Because they are so striking, it's important to be careful and deliberate about your design from the very beginning of the process. What looks good in matte colors may look tacky and unprofessional in metallics.
Marty's Tip: Think about the message you want to convey with your metallic sticker or label. Does the unique background or detail share your message with the world?
How and where to use metallic stickers
How can you best use Metallic Bopp material? The short answer is that it depends on what you want to achieve. For example, a marketing company may only use metallic colors and gloss laminate during the holiday season, while a small luxury nail polish company uses them with a matte laminate as part of their regular branding.
That being said, you can use metallic stickers and labels almost anywhere that a sticker or label is needed. Some great applications include:
Promotional or commemorative designs
Special releases, such as holiday products
Highlighted aspects of products, such as ingredients
And unique branding applications.
Certain industries for a unique take to stand out!
Marty's Tip: Don't overwhelm your viewers; enhance their experience instead! For example, consider a silver background with a looping black script, your logo framed in gold, or other simple yet stunning designs.
When you are ready…
Once you have your ideas boiled down to a purposeful design, Sticker Mountain is here to make it come alive. From small runs to large orders, we have done it all. And we are more than happy to bring that experience to you.
Marty's Tip: The professionals at Sticker Mountain are ready and willing to help you with all your sticker and label needs! Contact them today to get started on your journey to stunning metallic designs that are sure to impress.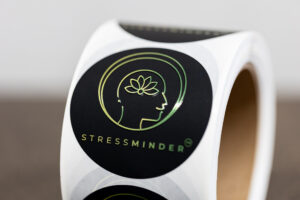 Table of Contents Welcome back to our blog! At Sticker Mountain, it's important to us as a company to provide our customers with the newest state-of-the-art machines and the newest custom label
Read More »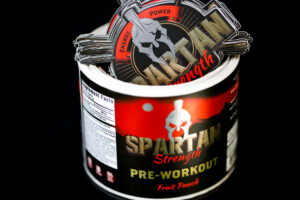 Table of Contents Your Guide To Metallic Bopp Labels and Stickers Welcome, to the realm of Metallic Biaxially Oriented Polypropylene (BOPP) material—an exceptional choice for labeling solutions. We will delve into the
Read More »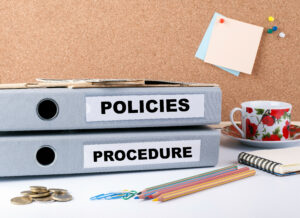 Table of Contents What is Label Compliance? Label compliance is regulatory requirements regarding product labeling. It provides consumers comfort, knowing the information and instructions included on the product labels are
Read More »