3 Ways Custom Labels Ignite Your Valentine's Day
Ignite Valentine's Day with Custom Stickers and Labels!
Valentine's Day is the most romantic holiday of the year. There's still time to ignite romance in your life! On the other hand, it's okay if there's no romantic lover in your life. Subsequently, you can have a Galantine's Day with your girlfriends! 
February is the perfect time to put your love on display for everyone to see. For example, the standard gifts are romantic pink, passionate red, and pure white chocolate desserts, large flower bouquets, sparkly diamonds, and other jewelry. 
What if I told you there's something more affordable, original, and unique to show your loved ones how much you love them? Well, there is. You can design your very own custom sticker or labels. Here are four ways custom labels and stickers can ignite love on Valentine's Day.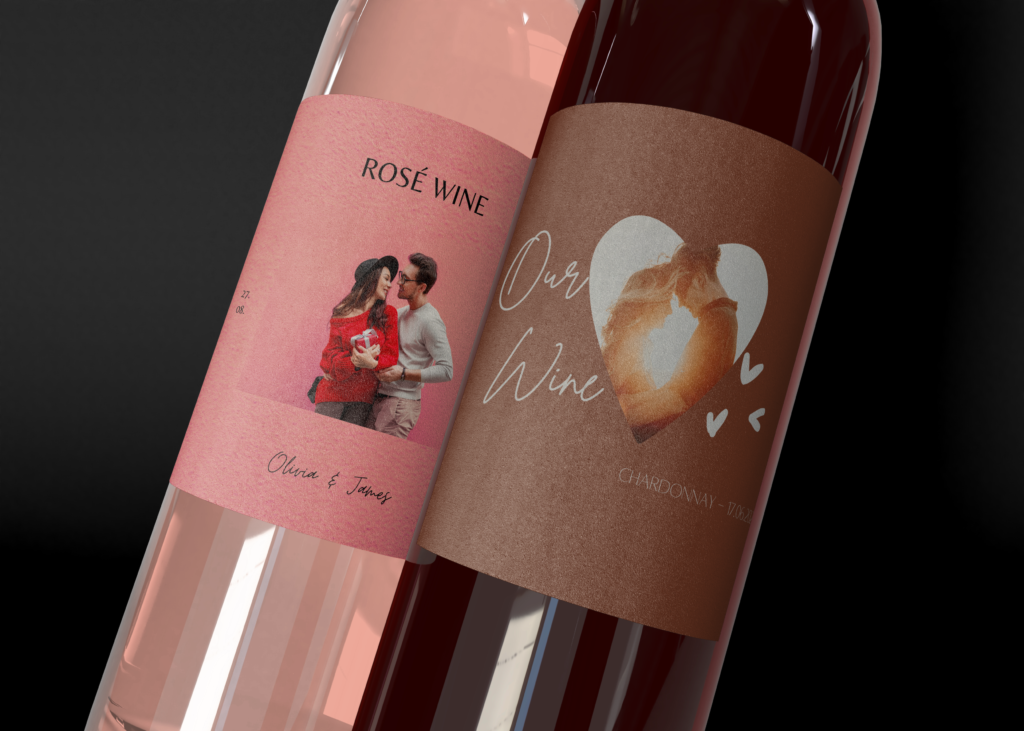 1: Custom Wine Bottle Labels for Valentine's Day
Nothing screams, " I love you" more than designing your very own custom wine bottle label. A Valentine's Day themed label can have custom dates, quotes, or images to make your night romantic and memorable. As it stands, you're not limited to just wine bottles; you can also create custom labels for:
Make your unforgettable label unique with anniversary dates, hearts, or even a particular photo followed by a romantic quote or your favorite saying. With Sticker Mountain's embellishing machine, you have more luxurious options for your label finish. For instance, adding soft-touch lamination gives a romantic velvet feel to the custom label. Additionally you can add Raised Spot UV that makes your hearts look 3D. Finally, you can add foils, for that extra premium shine!
2: Valentine's Day Food Packaging Labels and Stickers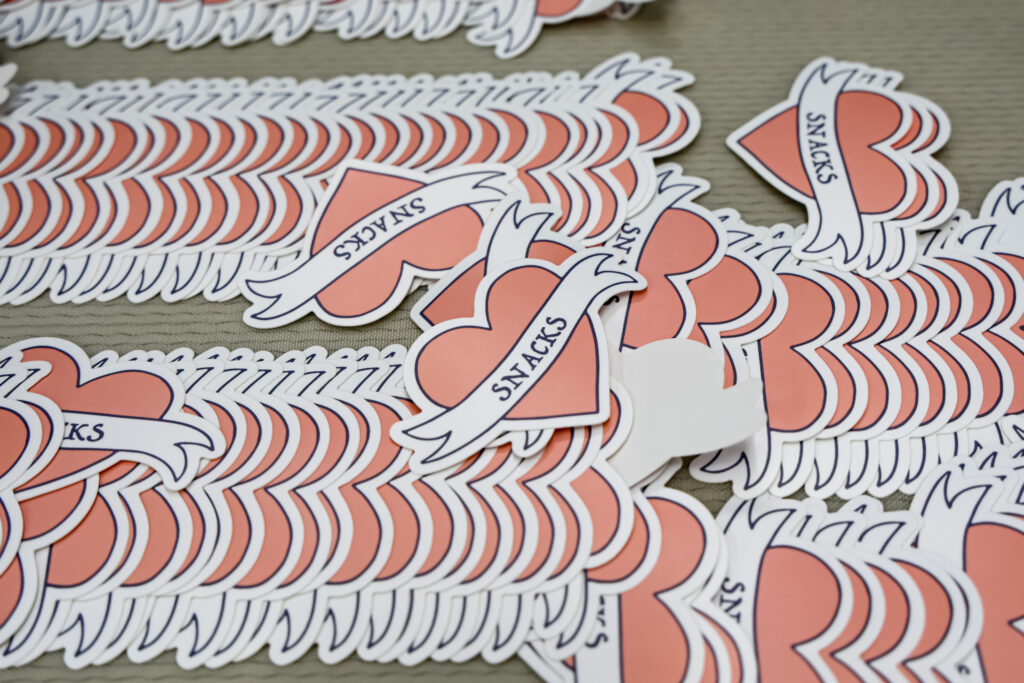 Valentine's Day isn't just for your personal love life; it's a time to make it romantic and fun for others through your business. Certainly, the food industry, as well as many others, play a significant role on Valentine's Day. Further, companies can jump on the love wagon by creating themed packaging labels that will make your products desirable, such as:
Pink, red, and white hearts and flowers on your package
Lovely images such as cupids' love arrows
Romantic quotes 
Red hearts as packaging for a chocolate bar
As a company, you can use Valentine's Day to ignite your customer's love in many different ways. For example, you can add small sticker sheets with different colored and shaped hearts and arrows for them to enjoy with your product. Secondly, you can add heart shaped QR code stickers for customers to leave their adoring reviews! Certainly, bakeries are front and center on this special holiday because romantic evenings include decadent desserts! Likewise, bakeries can easily use Valentine's Day themed stickers for their baked goods to make memorable experiences for their customers.
3: Add Embellishments for Valentine's Day Labels
This Valentine's Day, Sticker Mountain has a new digital embellishing machine in the house! Currently only four digital embellishing machines are in the United States, and Sticker Mountain has one of them! Further, adding embellishments to your custom label orders will help you be different and add luxury to your custom labels. The embellishing machine offers:
Raised Spot UV printing is a clear gloss coating in specific areas that highlight important things like; text, logos, or any place you want to make pop on your label. In this case, your can make your pink and red hearts and arrows pop! 
Cold foil printing– Without the need of expensive dies, you can add colorful and luxurious foils to your labels. Firstly, spot UV adhesive is spayed on the exact locations you indicate, covering the desired areas with your foil of choice. Secondly, it adds shimmer and shine to your romantic images, creating a more unique and romantic evening.
Soft Touch Lamination- This unique laminate gives your custom labels the option to have a one-of-a-kind feel and creates a long-lasting touch! Soft touch lamination uses biaxially-oriented polypropylene film or BOPP. Additionally, the unique velvet touch on your product label makes it more elegant than before. Most importantly, adding this alluring laminate adds a romantic touch, literally!
Sticker Mountain wants to help you spread the love! Order your custom Valentine's Day labels or stickers today! In other words, we have one-of-a-kind graphic artists who can help you design your heart-warming labels or stickers. Our fast artwork editing, proofing, and delivery goes the extra mile for you. There's still time, so begin your order today! If you have questions, please refer to our FAQ page, send us your questions here, or visit our YouTube Channel for more helpful videos.
Did you know nearly 250 million roses are grown and prepped each year for Valentine's Day? Also, did you know around 27.6 million people spend money to buy Valentine's gifts for their pets?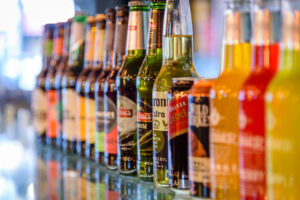 You only have a few square inches to work with on beer bottle labels, so it's critical that you know what beer label size you'll use for your masterpiece.  Since many customers
Read More »
In It's no surprise that a wine bottle's label and packaging influence a customer's decision. Wine labels have a harder job to do than labels for other categories, like food.
Read More »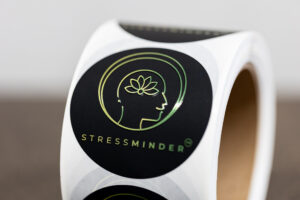 Table of Contents Welcome back to our blog! At Sticker Mountain, it's important to us as a company to provide our customers with the newest state-of-the-art machines and the newest custom label
Read More »