How to Make A Custom Sticker Sheet Part 2
It's exactly what it sounds like it is. A sticker sheet is a large sheet of paper that has multiple sticker designs on a single sheet. The cool thing about sticker sheets is they are incredibly customizable, from choosing the stickers on the sheet and their size and shape to the sheet size itself. The sticker sheet is your oyster; make it what you want! There are three different methods for customizing your sticker sheet. Today Sticker Mountain will be showing you method number three. Make sure to peek at method number one and two because it shows you how to create die-lines for your stickers. You can check out method number one here and method number two here!
How to create a Custom Sticker Sheet
Step 1: Create a New Document in Adobe Illustrator
We are creating a new document the size of a sheet of paper.
Hit Landscape orientation so the file is 8.5″ tall and 11″ wide


Under Advanced Settings, make sure the color mode is in CYMK. 


CMYK color mode ensures accuracy between colors we see on the computer and when we print them.


Raster effects are set to the highest at 300 ppi, allowing for high-quality printed images.


Press Create
Step Two: Create a Die-Line for the Background
We will be using the die-lines of the art we already made from the previous tutorials. 
First, arrange your stickers in a way so you can make an excellent sticker sheet with the outlines.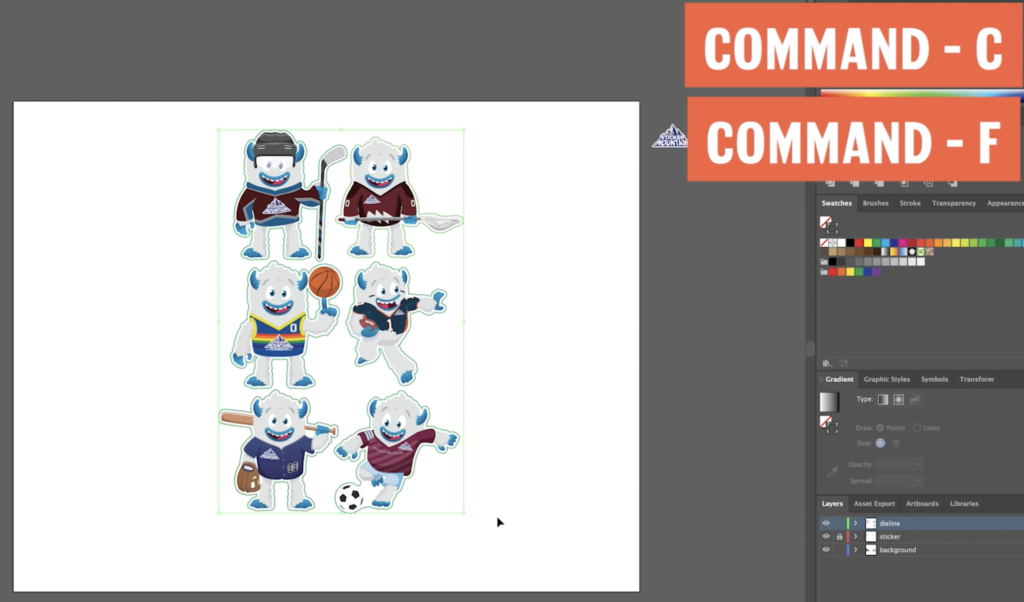 Next, select all the die-lines of your stickers.
Then press COMMAND + C and COMMAND + F to copy and paste in place inside your die-lines layer.
With all the copies selected, go to Object > Path > Offset Path 
Next, play around with the offset amount until you come upon something you like.
Make sure to leave enough space, so the original die-lines do not intersect.
For this example, we will be using 0.3 in the Offset section.
Click OK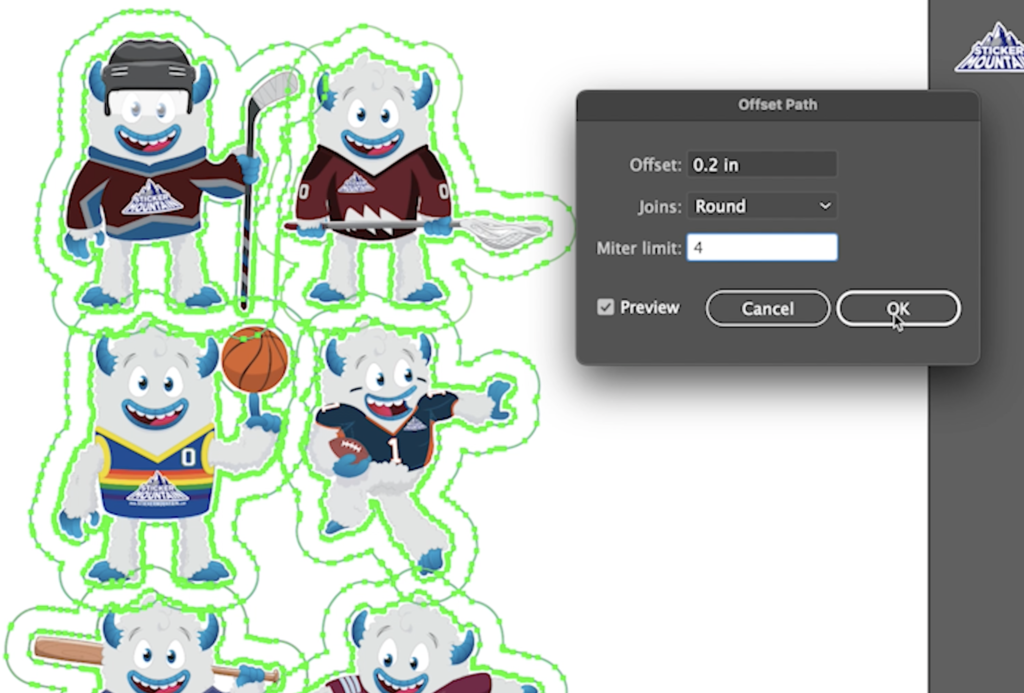 With everything selected, go to the Pathfinder Panel and select Unite.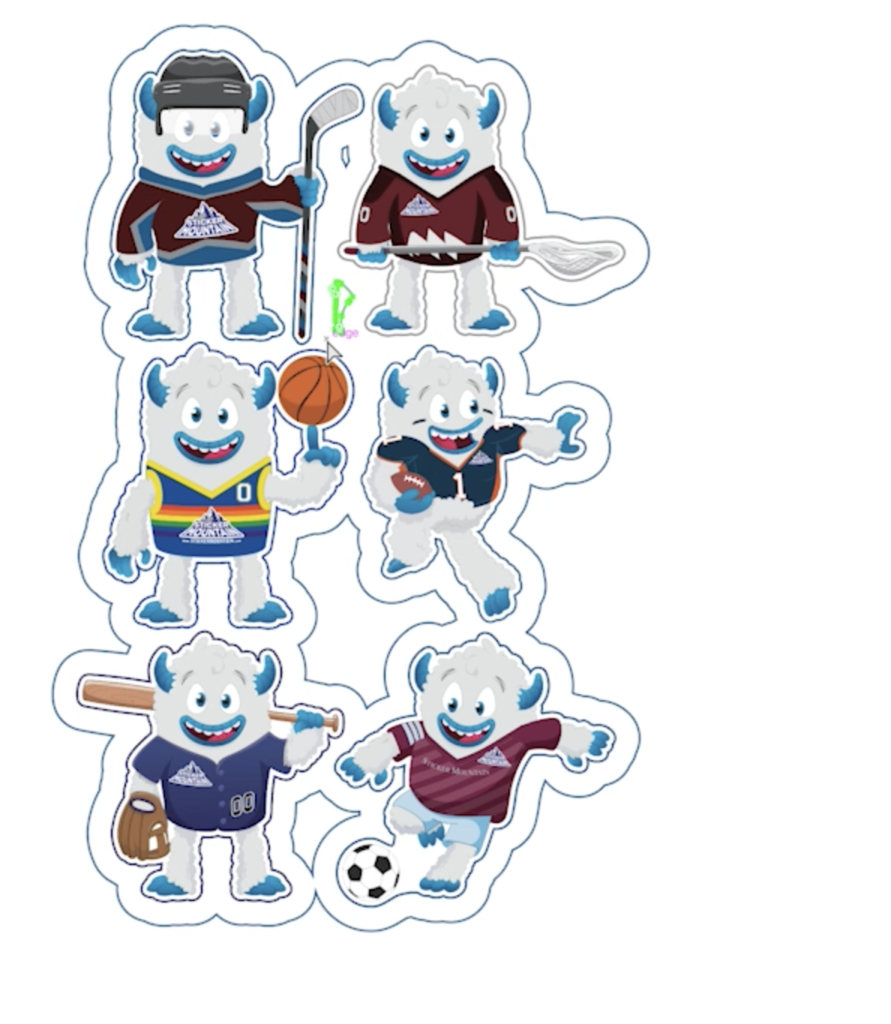 Next, unselect everything and use the Direct Selection tool to select and then delete the anchor points you do not want. (such as all the space in the middle of the stickers, unless you want them on your sticker sheet.) 
Ensure nothing is smaller than a half inch; otherwise, the laser will have a tough time cutting the sticker out.
Now you have a unique, one-of-a-kind background made of die-lines for your stickers!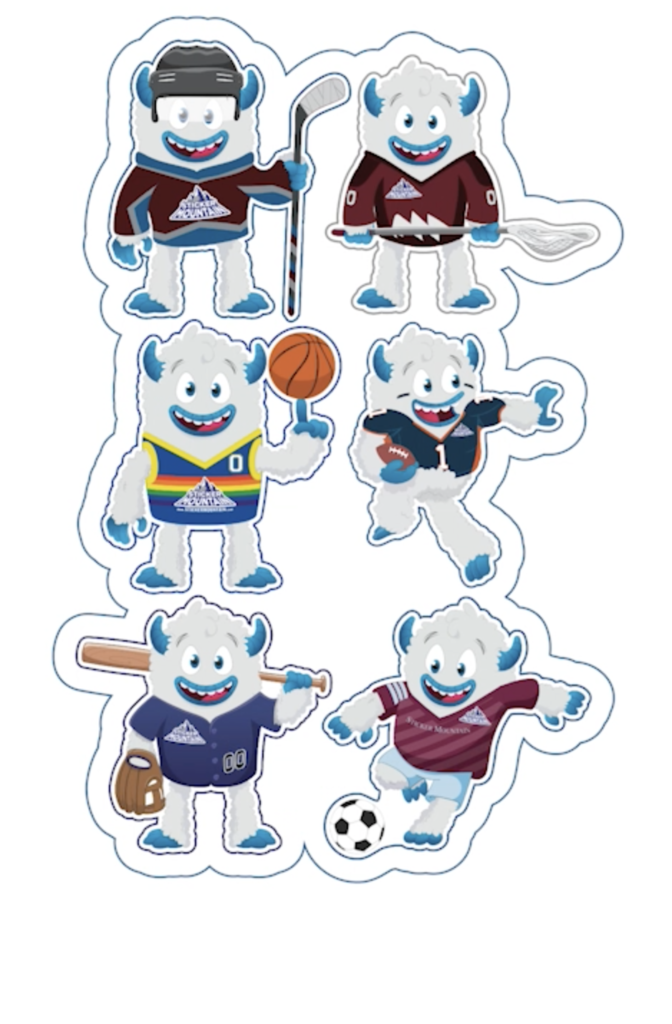 Step Three: Create a background
Next, let's create that custom background!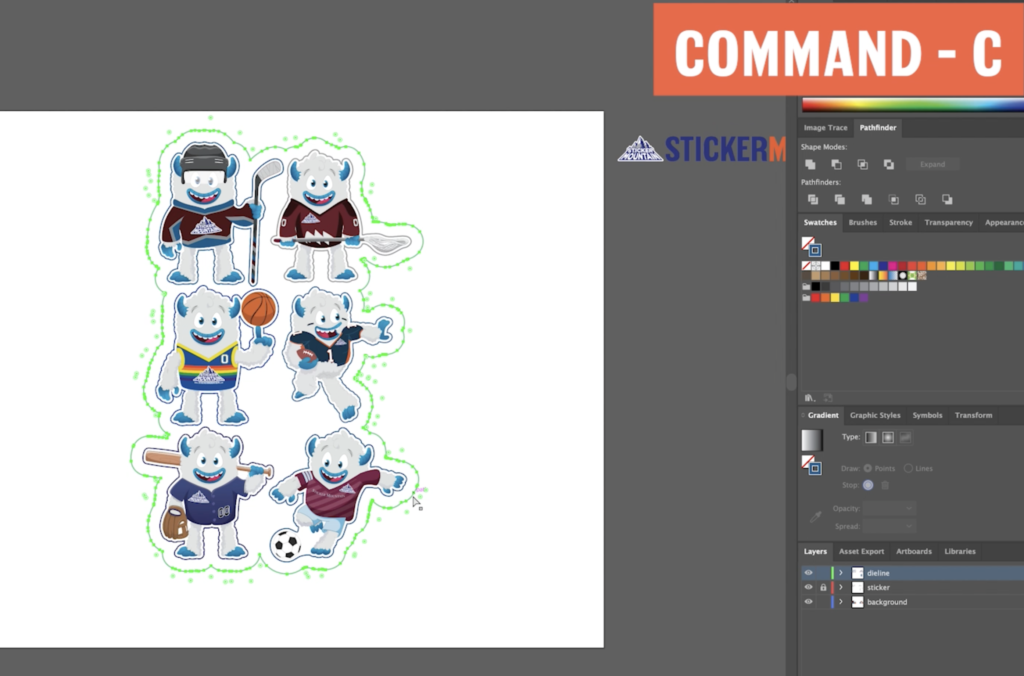 To keep with your organization, copy and paste the die-line you just made into the background layer using COMMAND + C.
Do not delete the one you just made. That copy will be the background.
Once Pasted with COMMAND + F, swap the Fill and the Stroke with SHIFT – X.
For this example, we'll be sticking with a sports theme. However, you may design your background however you would like!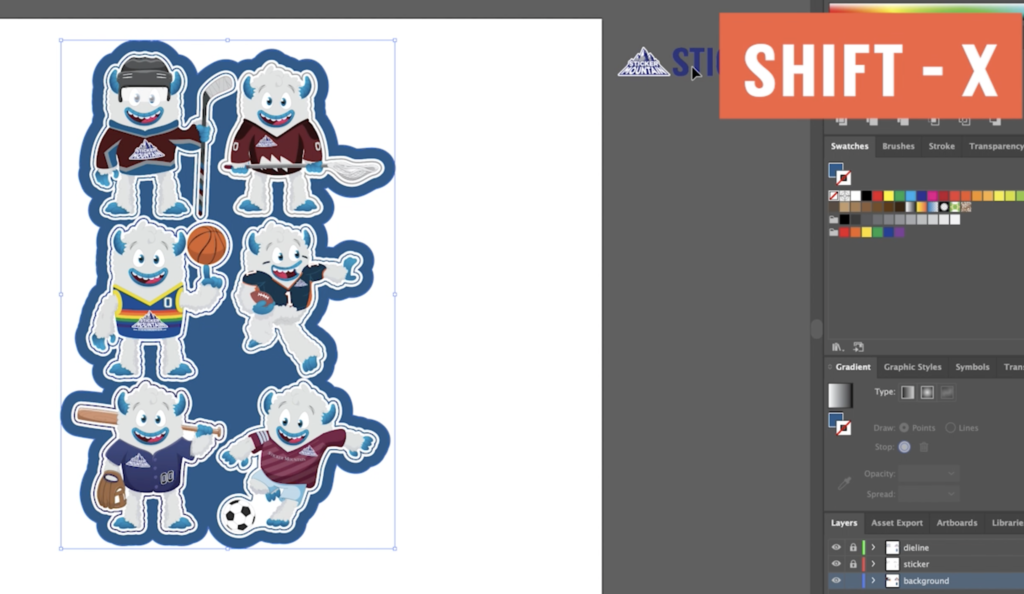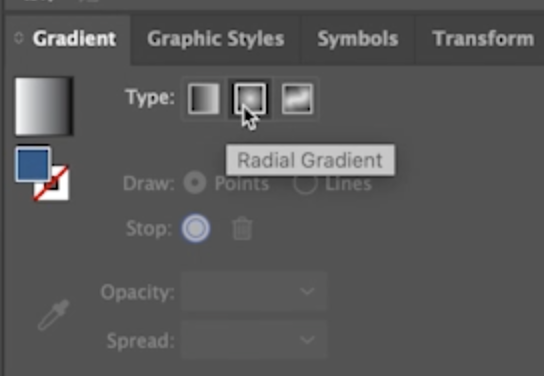 Create a Gradient by double clicking on the points to change the colors and use the eyedropper to copy specific colors from your original design. 
Next, create a clipping mask with the sports patterns and duplicate the die-lines. 
To create a clipping mask, select the Object > Clipping Mask > Make or press COMMAND – 7
At Last! You now have a beautiful background!
Your Custom Stickers Sheets are now ready to be printed!
Now that your custom sticker sheet is complete, it is time to upload your artwork to Sticker Mountain. You will have your stickers in the blink of an eye with how fast Sticker Mountain's turnaround time is. If you want to watch a video with this tutorial, you can watch down below! For any questions, please call our top-of-the-line customer service team or visit our FAQ page!